After last years trip to Crystal Palace for the sprint, we decided to head back again. Set in the grounds of the park at the site of the massive radio mast like last year it was spilt into several areas. Arriving within a few minutes of The JTBs we set off together, heading down the steps to the classic car show. Not a massive turnout but still a good selection of motors.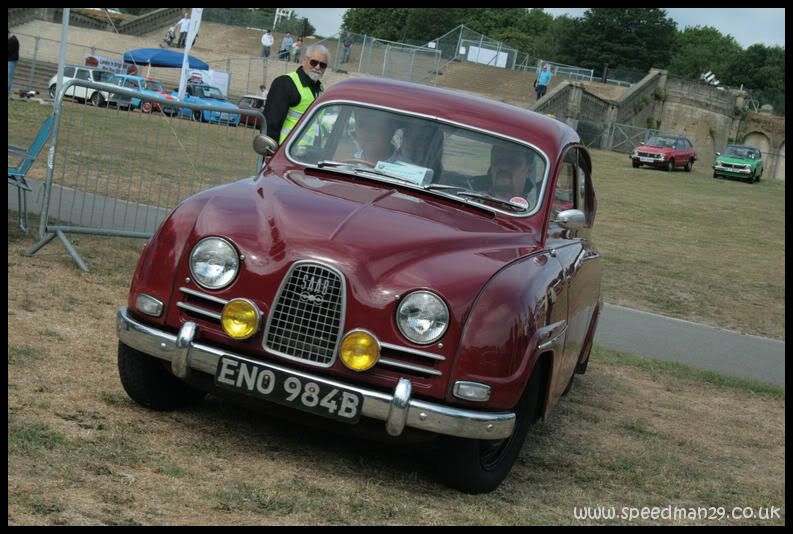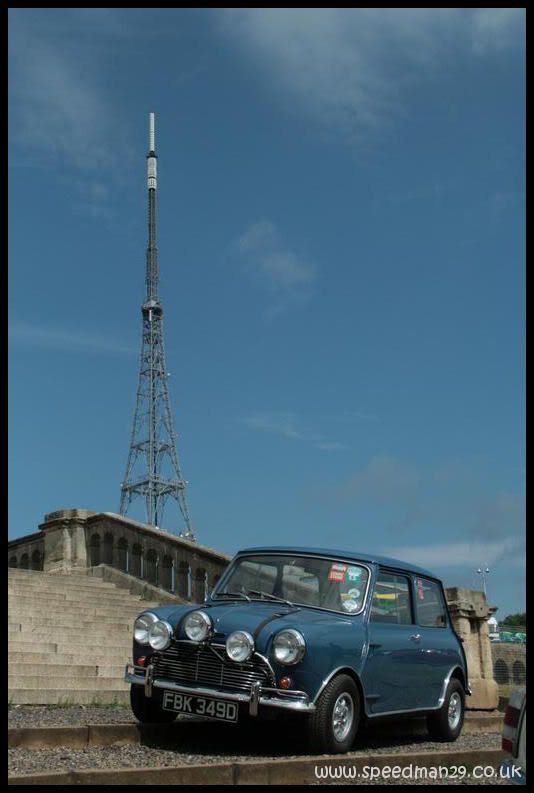 Grabbing a breakfast roll we stood by the hairpin to watch a few cars on their first practise lap, the narrow tarmac proving tricky to hang on to at times.
"Excuse me sir, may we have a word!"
Heading through the trees we emerged into the paddock area, set in a clearing in the woods the dappled light filtering through it provided a relaxing setting for some spannering. Once again the quality of cars running was high, from standard road cars to full blown race machines.
The
Delta E-4
, an electric car built near Silverstone, a mixture of Volvo C30 rear end and McLaren F1 front, all slimmed down in a wind cheating narrow ride.
This Beetle was running a 2.5lt lump and had cooling ducts everywhere.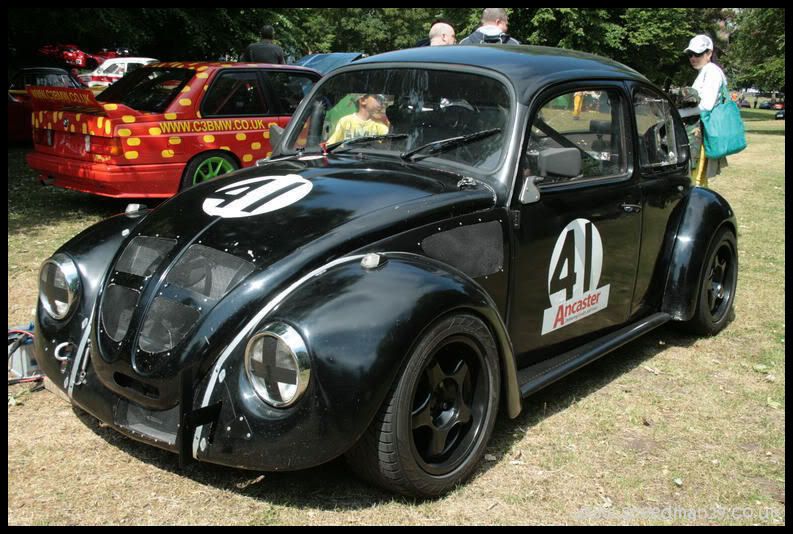 Former Autosport editor and TV commentator Simon Taylor and the Stovebolt Special.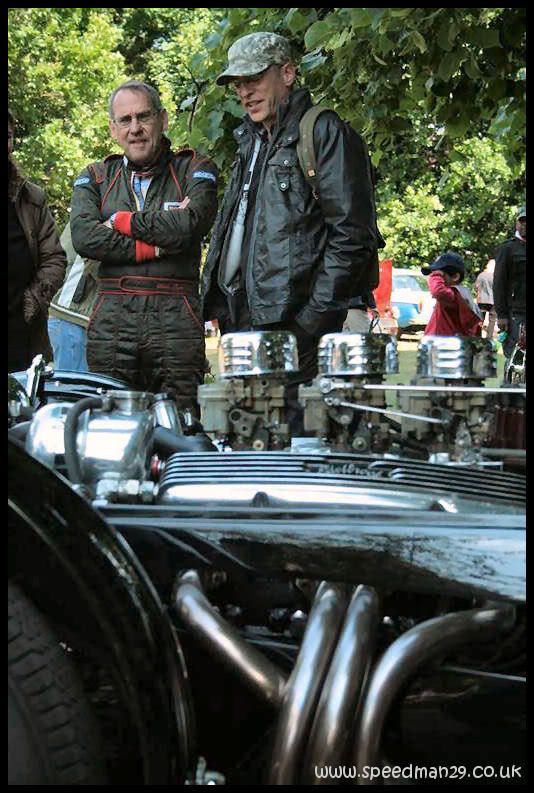 The Rebuilt Bill McGovern Imp
The very brutal Surtees TS11 F5000, sounded evil and nearly burst my ear drums as I was crouched next to it when they fired it up!
As the second practice runs started we headed for the start line, after a few competitors had left the line we decided the view was too limited so headed round to the straight that leads to the chicane, with a handy lump of stone to elevate me I got some nice shoots over the Armco.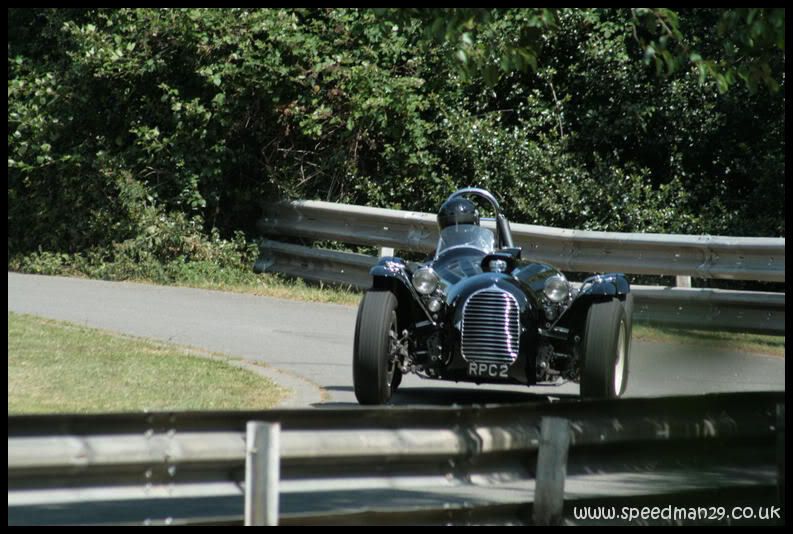 The lunch break provided a chance to refuel and move to higher ground, the terrace area overlooking the run up from the start into the 90° corner and then the run into the chicane.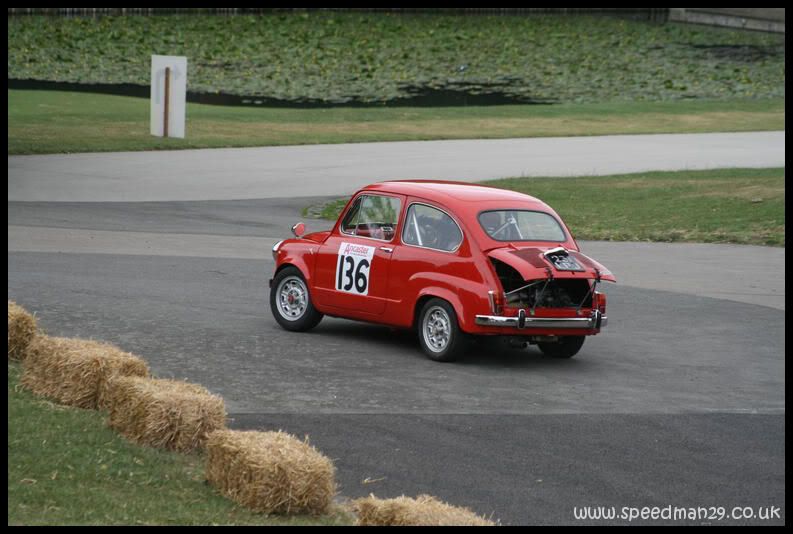 Disappointment of the day went to the white Delta E-4, it failed to complete a run following some issues with the on/off switch!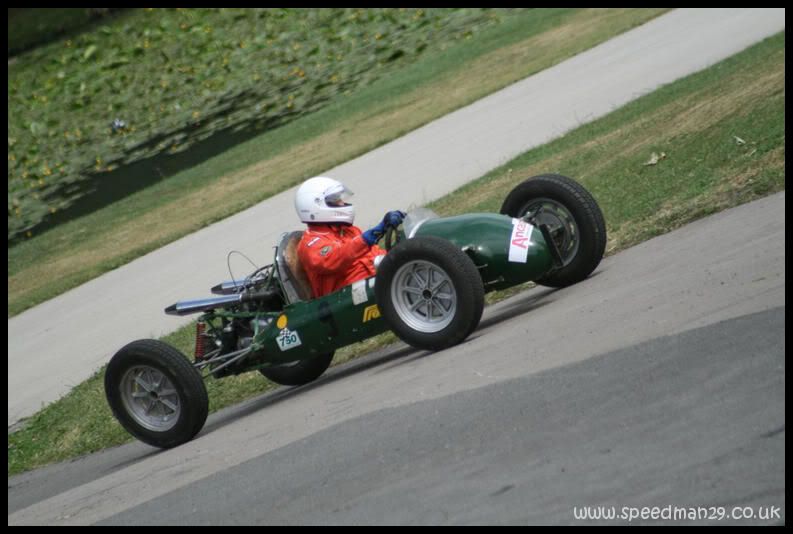 As the session ended we upped and moved to the spot we found last year, looking down to the start line and the exit from the chicane.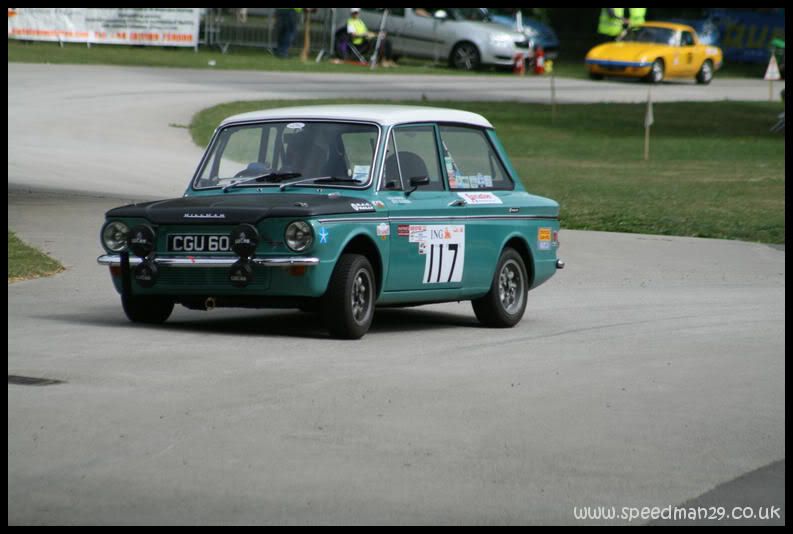 After a scout around we selected a final viewing area of the day, looking back into the chicane sand along the final straight.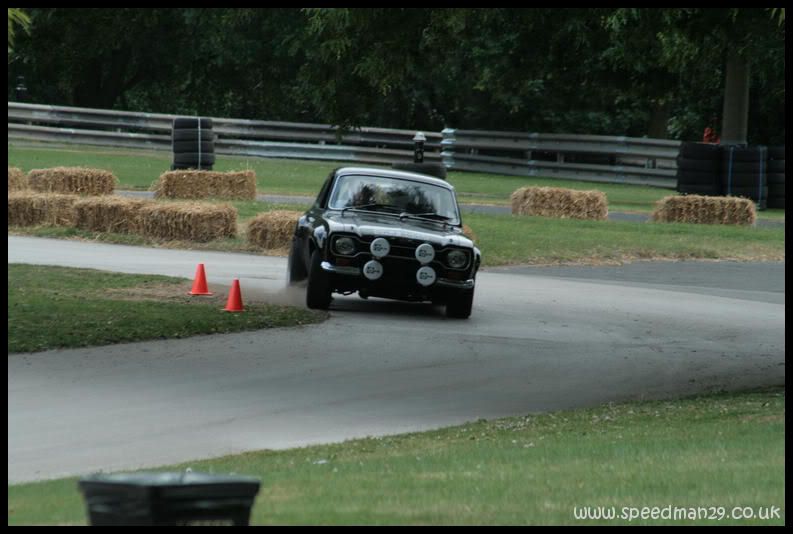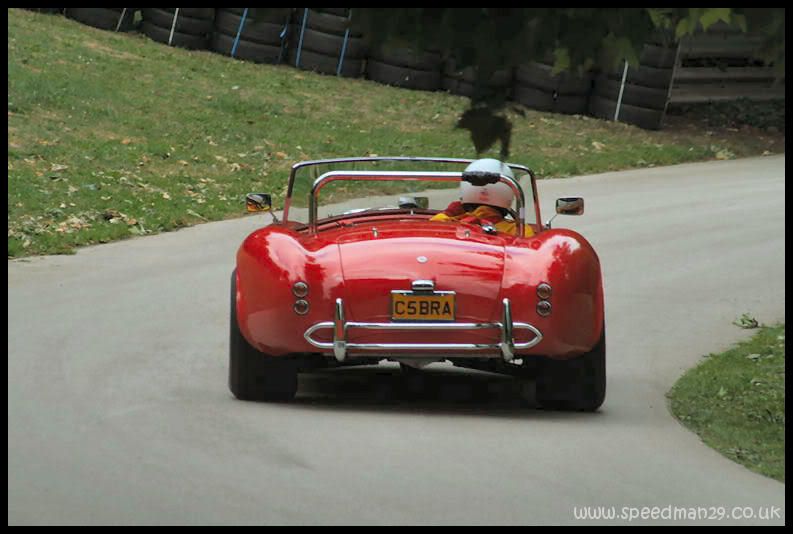 How not to exit the chicane!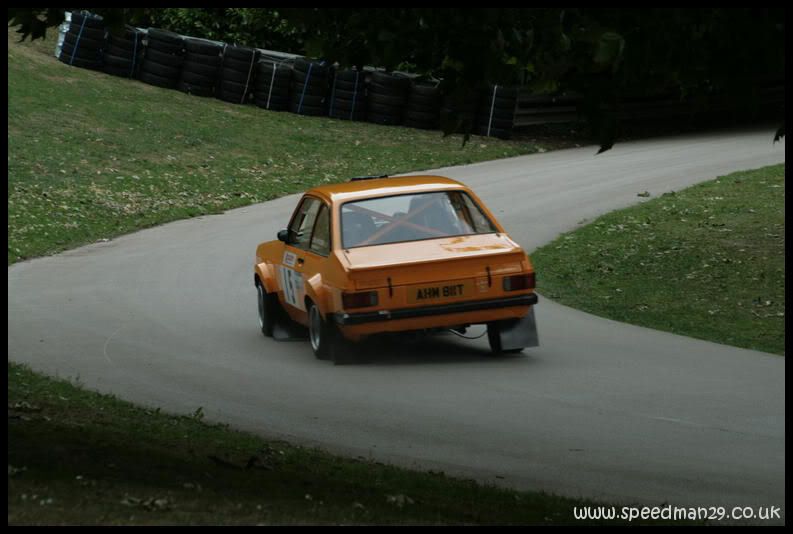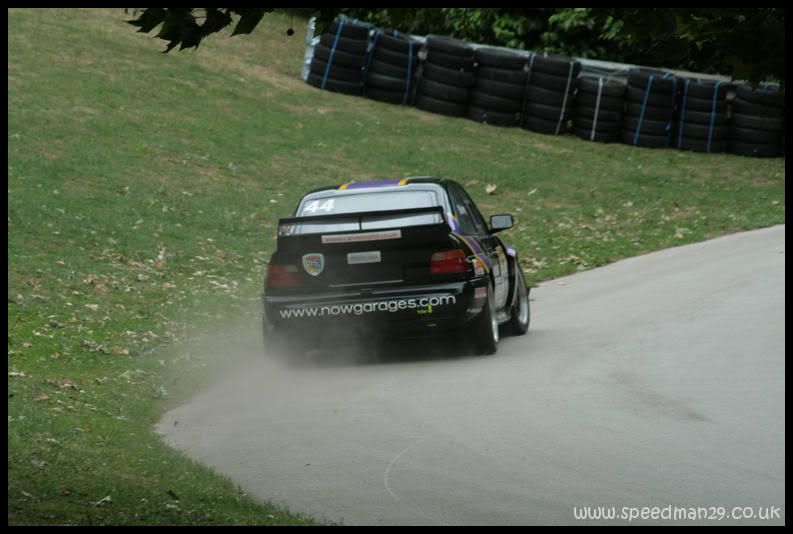 And with a final demo run from the Surtees, we were all sprinted out for the day.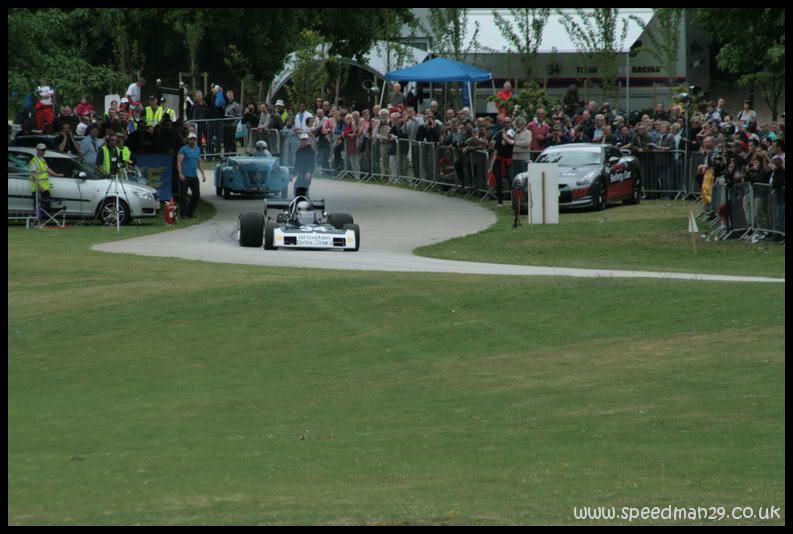 Once again the day was a success, some very fast times from committed drivers (35 seconds to cover the 740m course!) fed our need for racing over a bank holiday weekend, luckily the weather held for us too. There are lots more photos
here.
Steve.
Share