Another Easter Monday, another trip to Castle Combe for the season opener. Like last year I left Kim at home and took our friend Phil, armed with his newly purchased lens he was keen for some racing snaps. My brother also tagged along for a full days racing. Rolling into the carpark in glorious sunshine the place was already rammed and roasting, we headed straight for the paddock via a porky snack from the chuck wagon. There was a good mix of car competing. Local manufacturer Marcos had a 30 minute race lined up.
CCRC had its usual three championships kicking off, the Saloons, GTs and Formula Fords.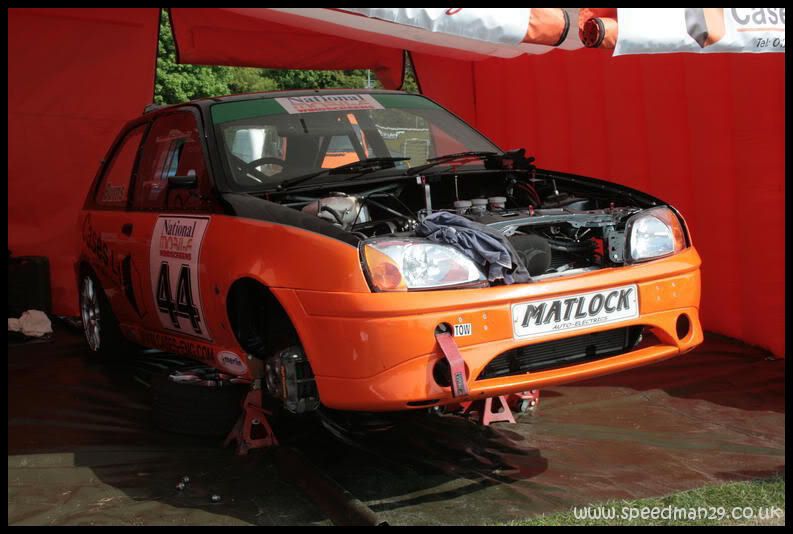 Also on offer today were the Production Gti and MG Midget races.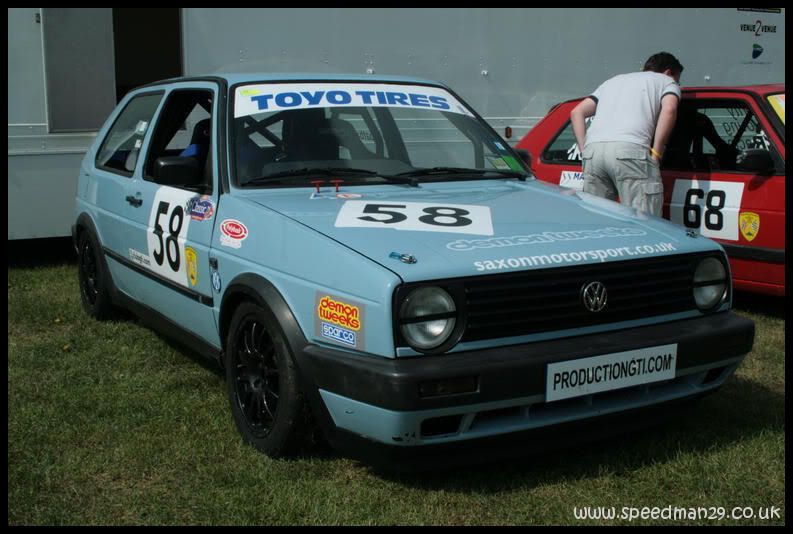 The snappers warmed up ready for the racing.
During the lunch break a cavalcade of Marci (what is the plural of Marcos?) took to the track for a lap and the local championships lines up for the usual track walk.
Then it was on with the racing, the Formula Ford race was a quiet one, with a couple of spins local to us, but some hard fought racing at the front.
Next was the MGs, with front left wheels hanging as the exited the chicane there was plenty of action as the faster modifieds cut through the slower back markers.
Next up the Golfs had a similarly quiet race.
We moved down to Tower Corner for the Saloon race, what started out quiet soon changed, coming out of the Esses a car was tipped into a roll but this was all hidden by the smoke screen he left from a blown engine.
Cars spun on the oil, drivers locked up and punched bumpers as the safety car was called out to recover the lucky driver.
Well built rollcage and a high speed roll = bumped and bruised driver.
After a short break the Marcos race began, again this was put under the safety car after a nasty shunt at Quarry.
Up at Quarry the crowds were heaving (and that was just the smell from the sewers!) as the GT race got under way, the nimble bewinged Radicals ruling today.
A coldish pint of cider helped the second Golf race go past, the highlight being the nifty one handed pint drinking mobile phone holding snapping of this spin by Phil.
The last race we watched was the FF final, interrupted on lap one by a huge coming together over Avon Rise, everyone seemed to keep their wheels on the ground, but it was another safety car moment.
With that we headed for home, warm and tired and ready for a massive Chinese takeaway. The racing wasn't the best I've seen at Combe, the grids for some races were quite small, one race was even cancelled completely. But it was good to be back down in Wiltshire once more. The rest of the snaps are
here.
Steve.
Share