I've been to Castle Combe when its rained a bit, but today really took the biscuit. The weather forecast was spot on. Showers all day getting heavier in the afternoon. Phil and I set out from home in drizzle, when we parked up it was still lightly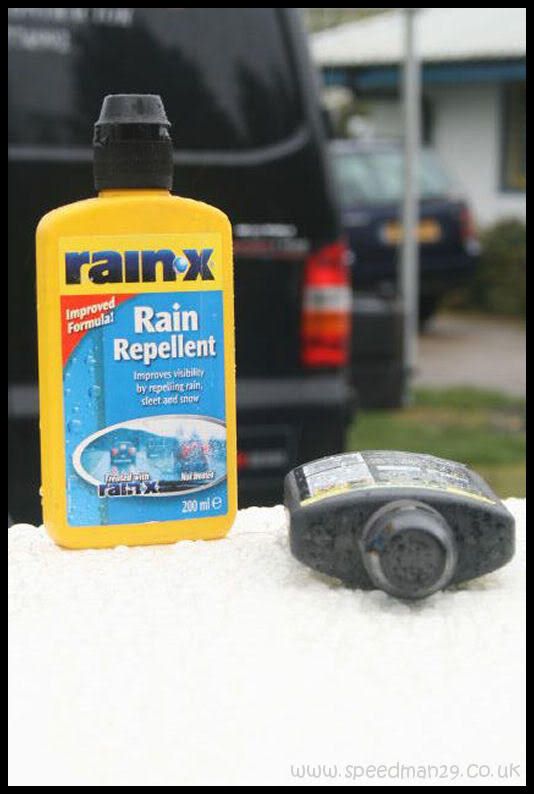 raining so we opted for a bacon roll and paddock walk about. Todays racing was the season opener and featured lots of historic racing from GTs and saloons.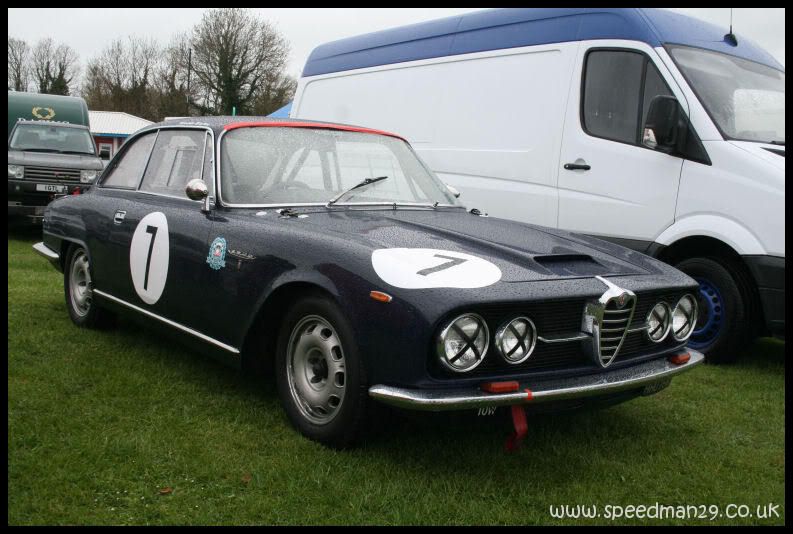 MG was celebrating 50 years of the MGB, with a whole race dedicated to them.
There was a lot of money in the paddock and the motorhome reflected this.
Modern racing was represented by the circuits three championships for saloons, Formula Ford and GTs.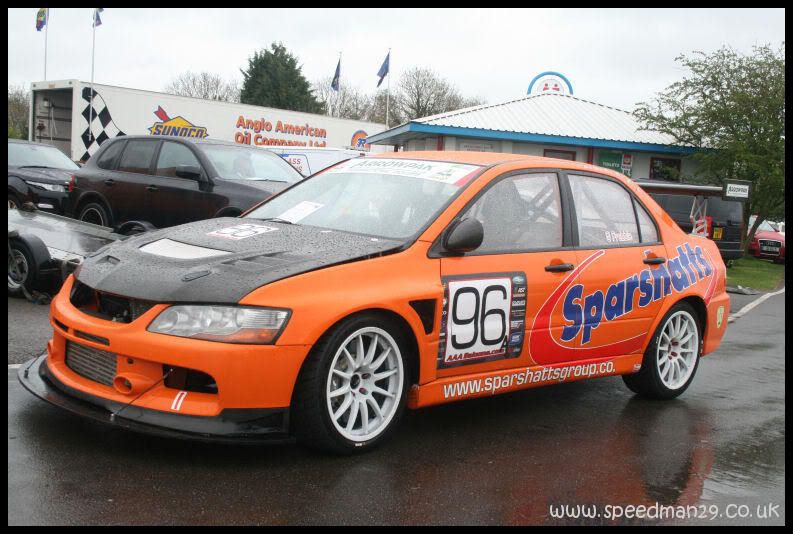 Taking a break from the norm for me, we walked the track clockwise during the last few qualifying sessions (pre-empting an early departure that could mean missing the actual races) The track was soaked, standing water all over the place and very slippery.
Then after a brief lunch break the action began. We hiked back to Bobbies, the last chicane on the track as there is usually some good action here as people jump on the brakes to win the corner and run to the flag. The Combe GTs kicked thing off and 4WD was a clear winner.
Next up was a round of the ETCC from 1963, Jaguars heading the field as the Cortinas chased hard.
As we moved round the track the Combe saloons began. A packed grid of hothatches and saloons charged around in the ever worsening weather.
Before the two driver pre 66 GT race began. watching from Quarry, the long right hander a Big Healey was being ragged for all its worth, often arriving at the corner sideways with the driver hustling it around at the last minute. Some weren't as lucky.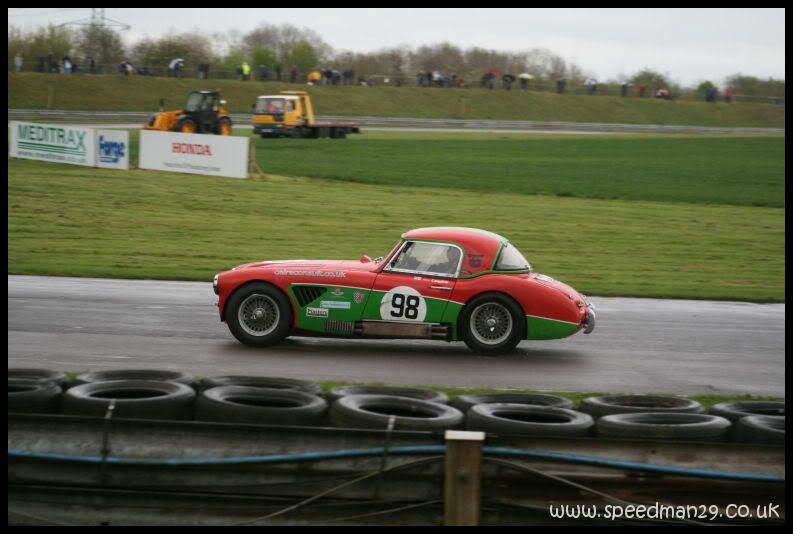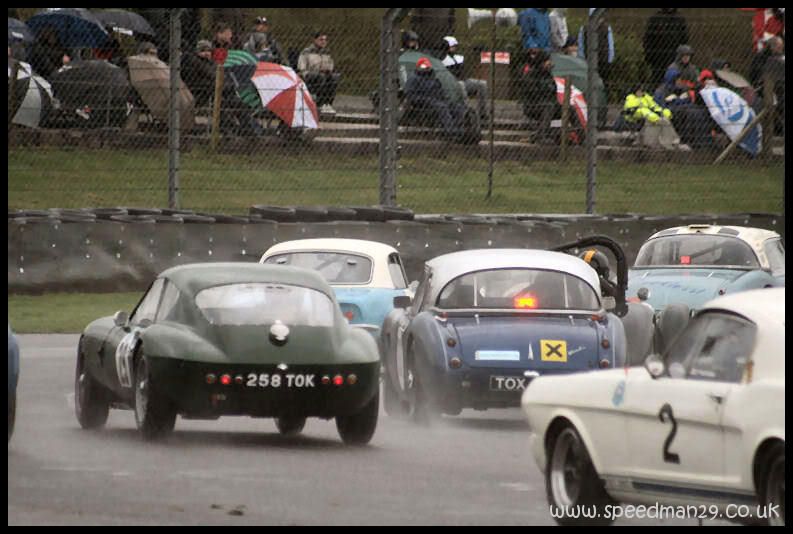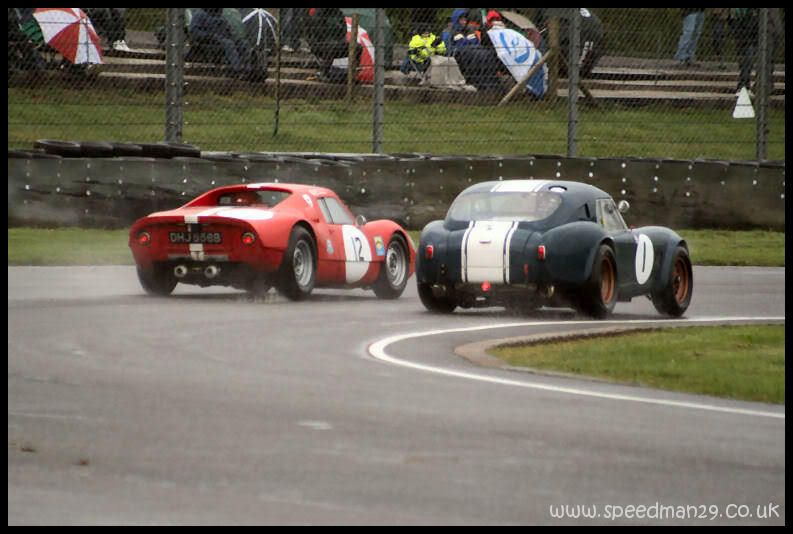 The race featured a pitstop to swap drivers, so we headed there for the change over. Cars thunderung into pitlane before slithering back out again.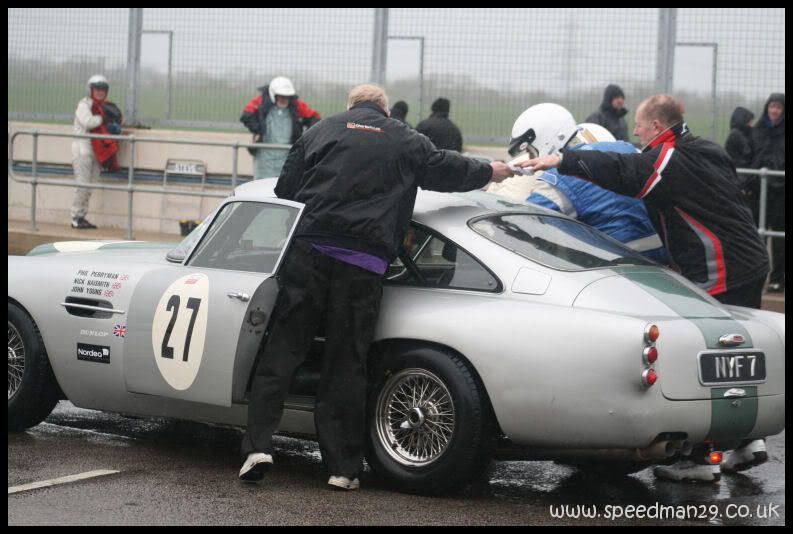 Then it was back on to the river that was now the race track.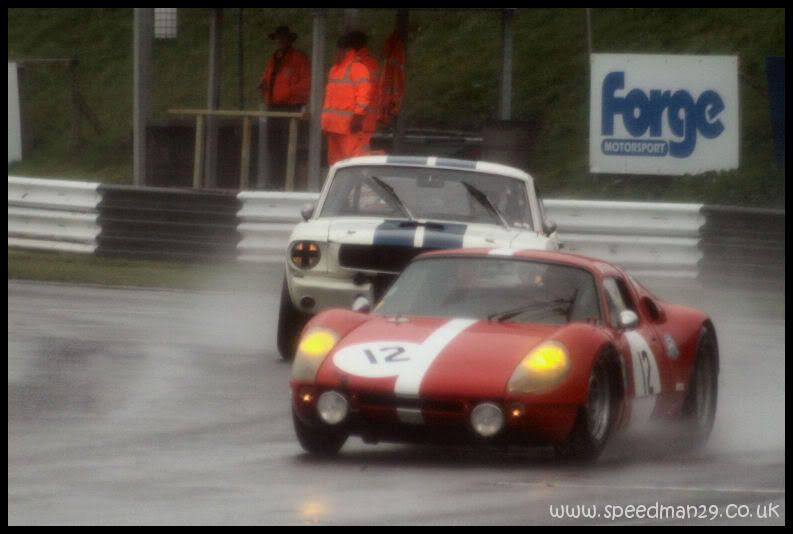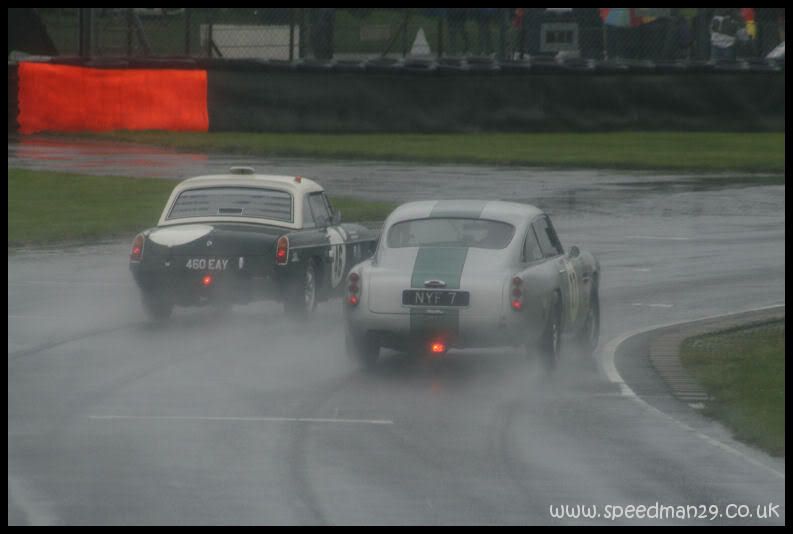 The Healey finished a lap in front of everyone else and ended our day out. We were cold and wet as were the cameras and with four more races left neither of us had the stamina to carry on. We'd already walked a good five miles around the track and paddock and were ready for a sit down. Its a real shame as there were a couple of great looking races still to come. But we'd watched the qualifying sessions so didn't feel too disheartened. I don't think I have ever seen so much rain at Combe before.
The rest of the washout photos are
here
Steve.
Share