A few years ago we heard about a local classic car meet run by former BTCC racer Jerry Mahony. It was held in the carpark and adjacent field by his antiques centre on the A30. Unlike most breakfast meets it was themed each time, allowing a different marque or type of car to shine. After a comment a year ago about a VW themed event one joined the calendar for the penultimate event. Sadly December marks the end of the road for the meetings. The land is to be sold on for development and the space for a couple of hundred cars lost. Its a shame, but understandable, its prime land right on the A30, close to the M3 and London as well as Blackbushe airport. I had a quick chat to Jerry at the end of today and he was sad to see them ending.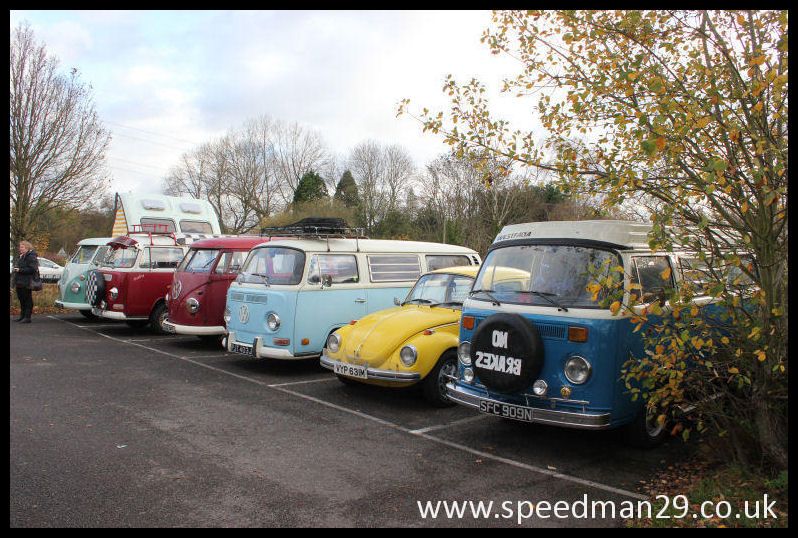 For a VW themed meet it seemed right to bring both the Camper and Beetle along and we joined some fellow dubbers from LTV and other clubs to give a 20+ strong line up of Golfs, Campers and Beetles.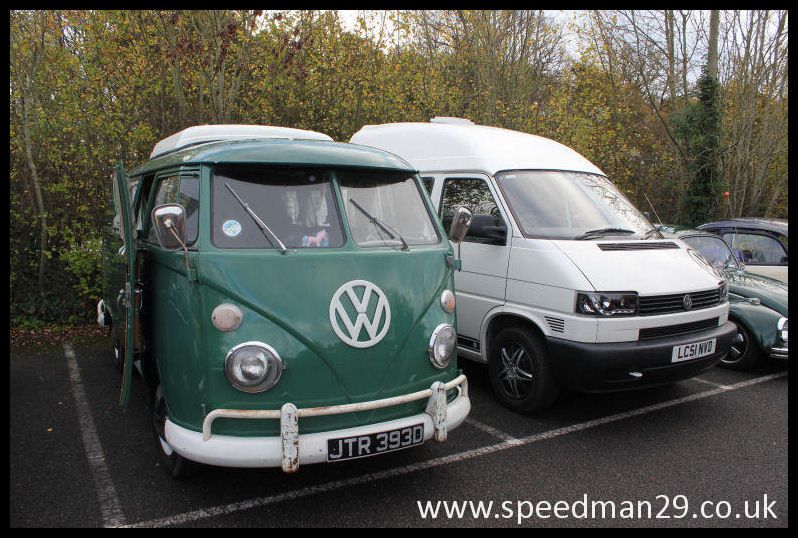 As we arrived and parked up we met with 911 owner and chum Steve for breakfast, with a chill in the air we headed inside to the cafe instead of braving the outdoor stand. There was a bit of a wait, but coffee and sausage sarnies made up for it. Once stuffed we headed outside to explore.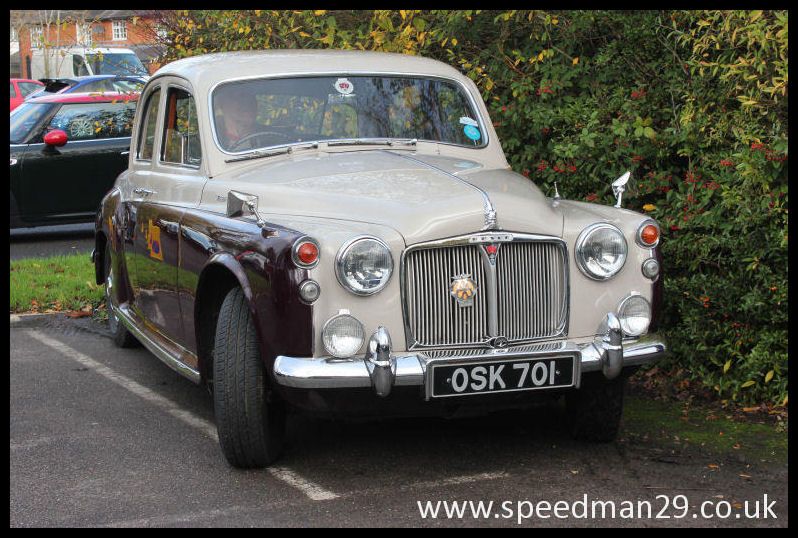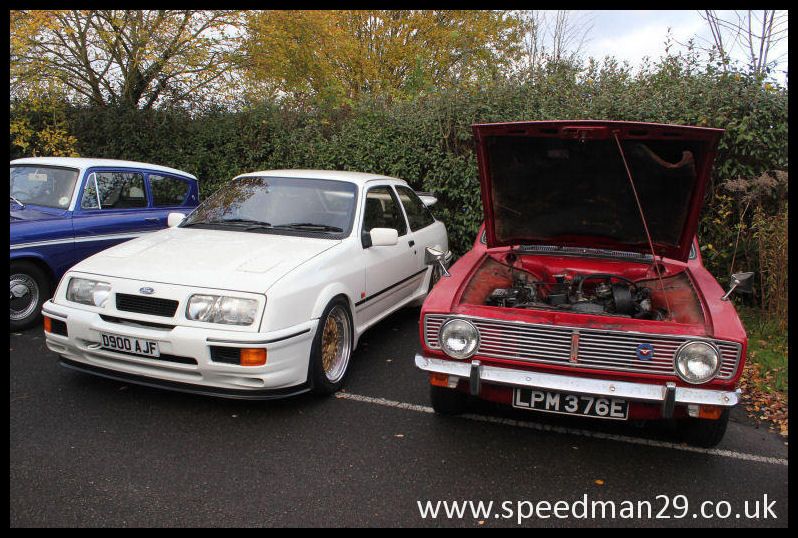 This quartet of Deloreans added a space age feel to the carpark.
With good weather and the waterlogged field closed off, parking was becoming an issue, double parking the cars meant it was busy, but nobody grumbled and people were happy to move and allow others out when needed.
Jaguar Daimler as ever were well represented with E-Types and XKs lined up.
Later on a few very cool retro rides style cars appeared including this really low MGB.
As the carpark started to clear a few more cars pulled in, this Mini was a good colour match for the split. The pickup next it dwarfed the 60s look racer and its flatbed would have comfortably swallowed it whole.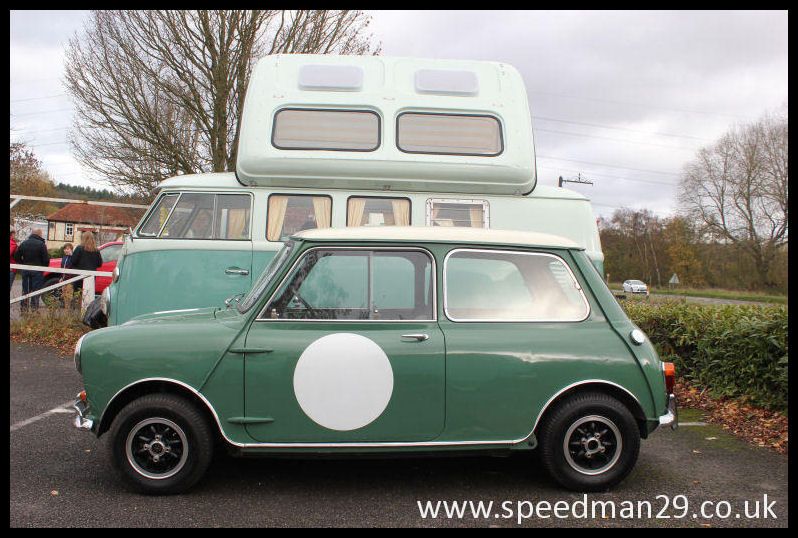 With one last photo of the remaining trio of LTVers we headed off for home.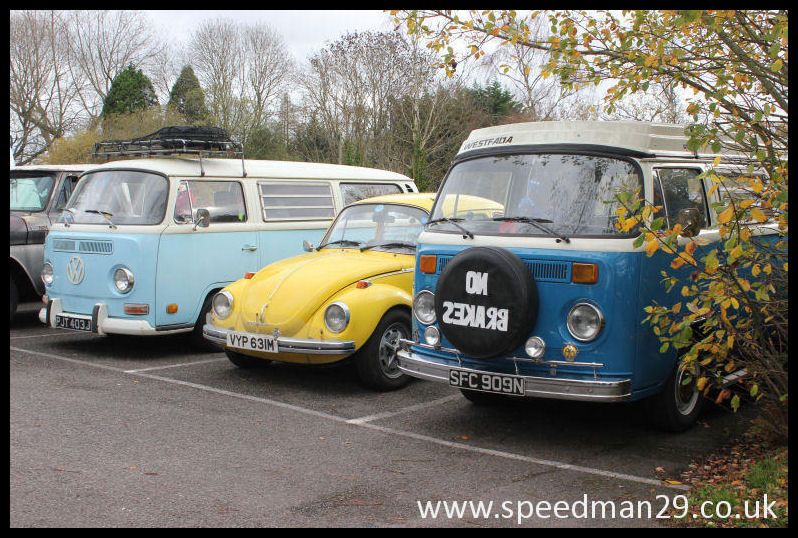 We'll do our best to make it to the Christmas meeting in December and see out the very last White Lion Antiques meeting.
Steve.