A while back Retro Rides friends Will and Ness said they were planning the long trip from Wakefield to Surrey for the Saturday of the Volksworld Show. With Kim and Lily at the school Easter fair I decided to go it alone for the day and nabbed an earlybird ticket. A blast along the M25 saw me arrive before the big queues and I collected my tickets before meeting the others for a walk round the for sale area and front carparks.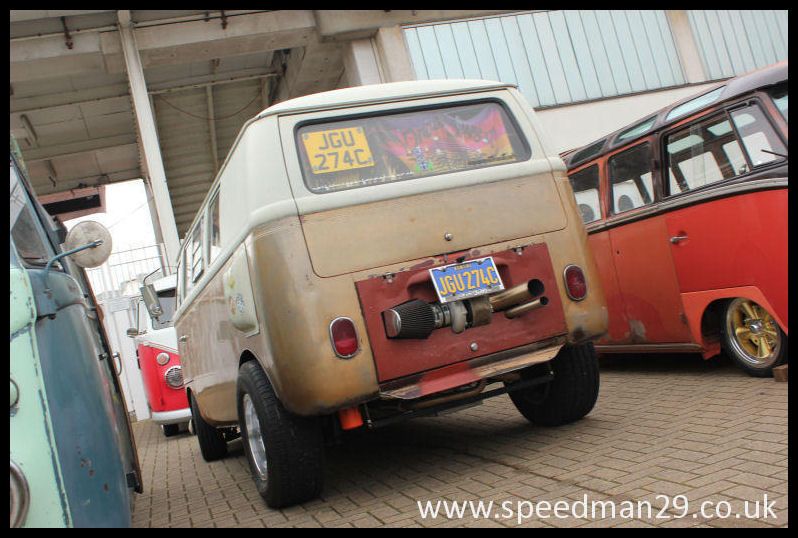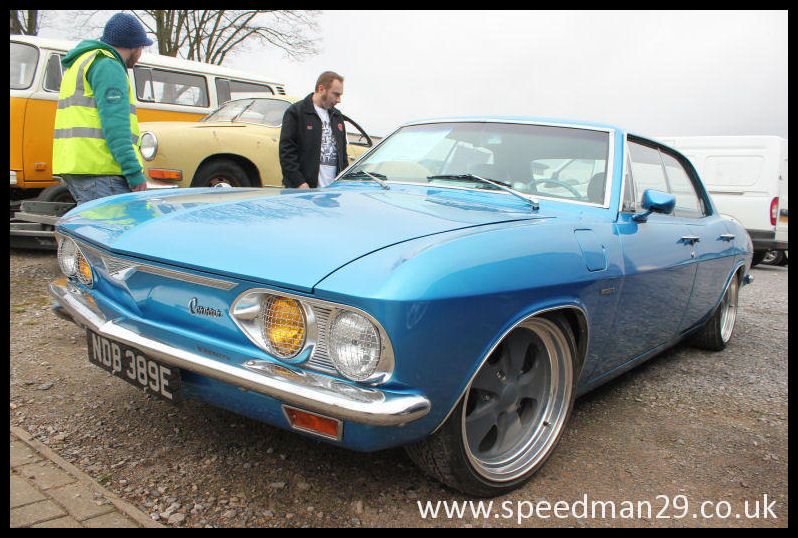 We then joined the masses at the front doors ready for 10am. Within minutes we were inside and heading for the main hall. An unusual sight of a cutaway Beetle from 1949 greeted us complete with display engine. A few very nice Beetles and Campers were on display, but my car of the show had to be the simply gorgeous Rometsch.
The big birthday and the "showroom" style display this year was to celebrate the 60th anniversary of the Karmann Ghia. A replica copy of an early KG brochure was the give away this time.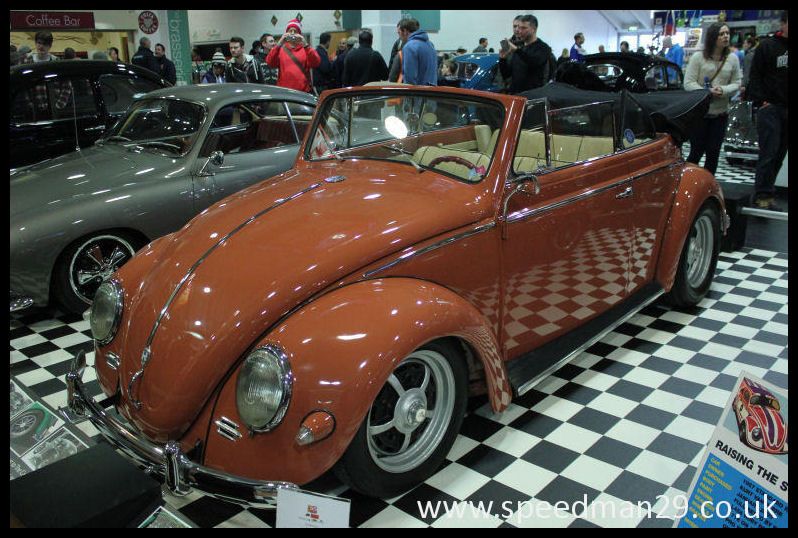 With the place filling up we headed out to the club area to drop my bag with the LTV people and to check out the lineups.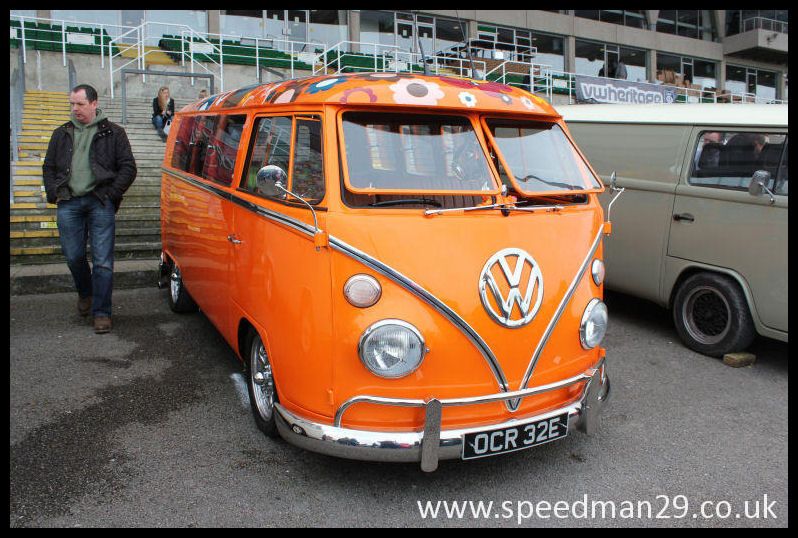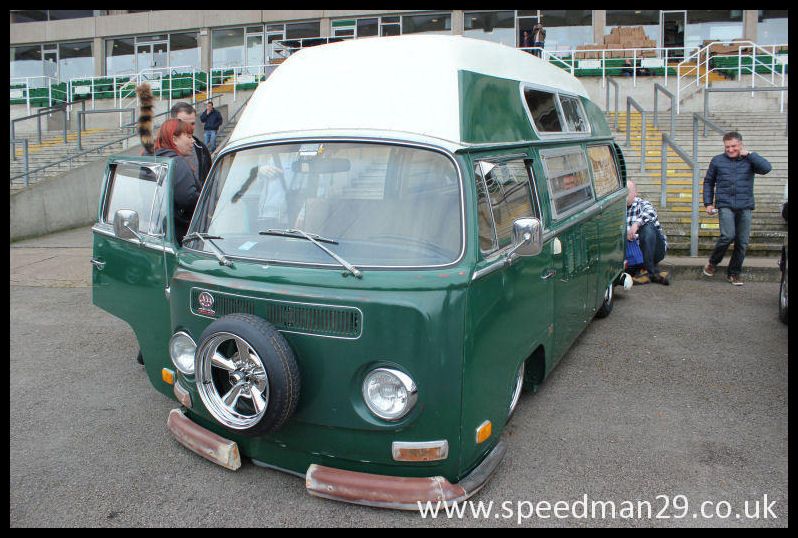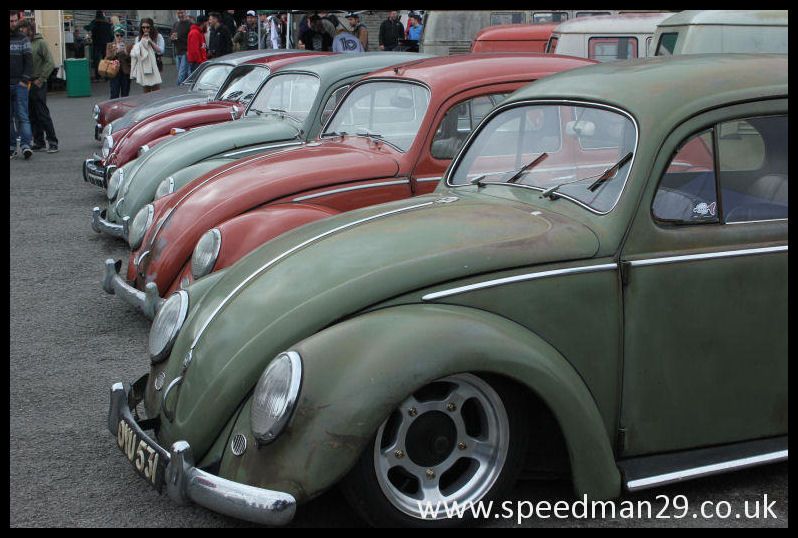 After a quick break for lunch and a natter we headed to the down stairs hall. A couple of military vehicles caught my eye, the first a Schwimmwagen and the other was what appeared to be a WWII Willys jeep, but turned out to be a Veep, with air cooled running gear underneath.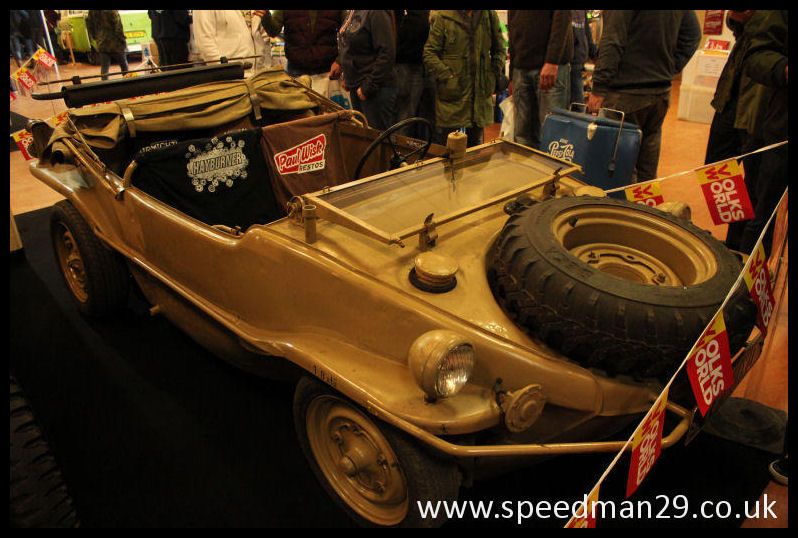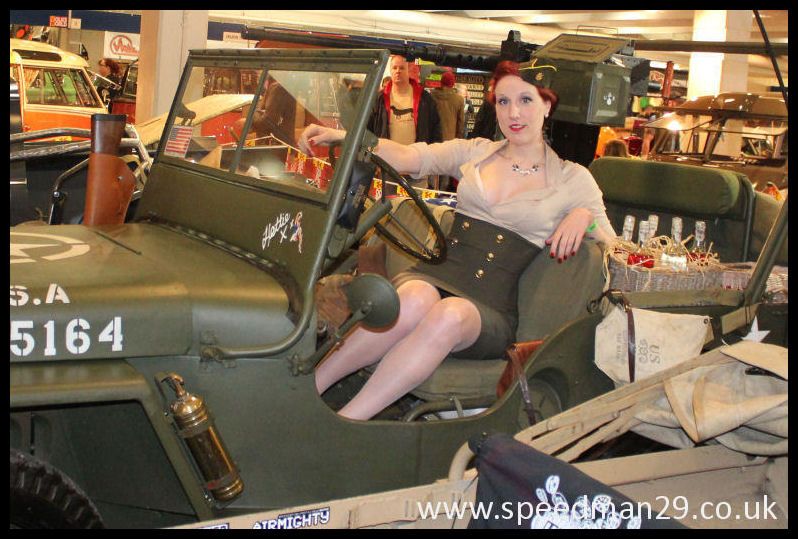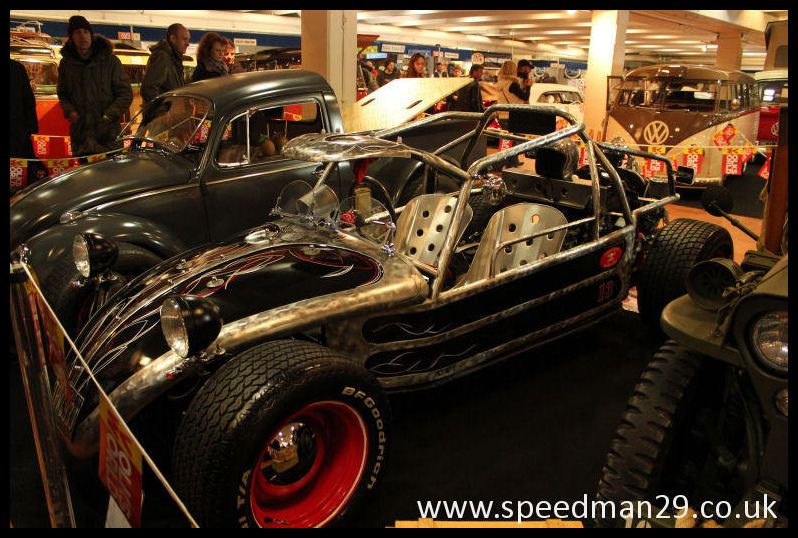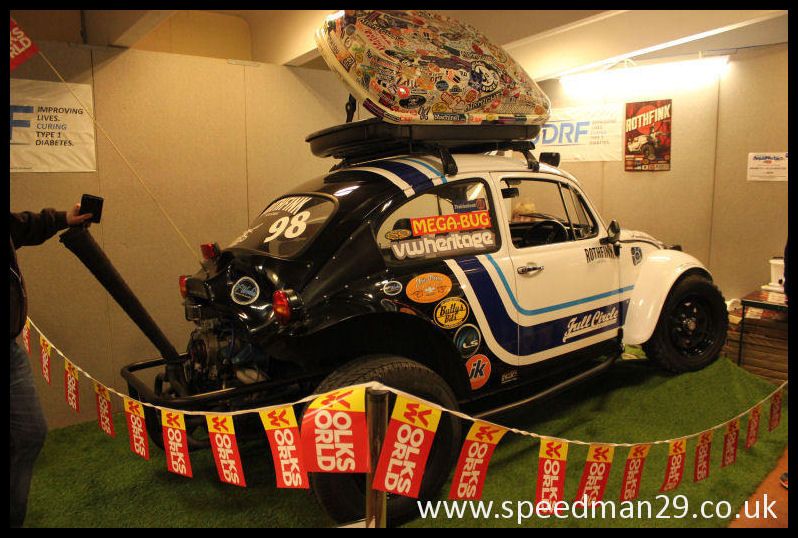 With a trip up to the swapmeet for some bargains we headed to the back arena for the SSCC and Early Bay line up and the Restowagen display.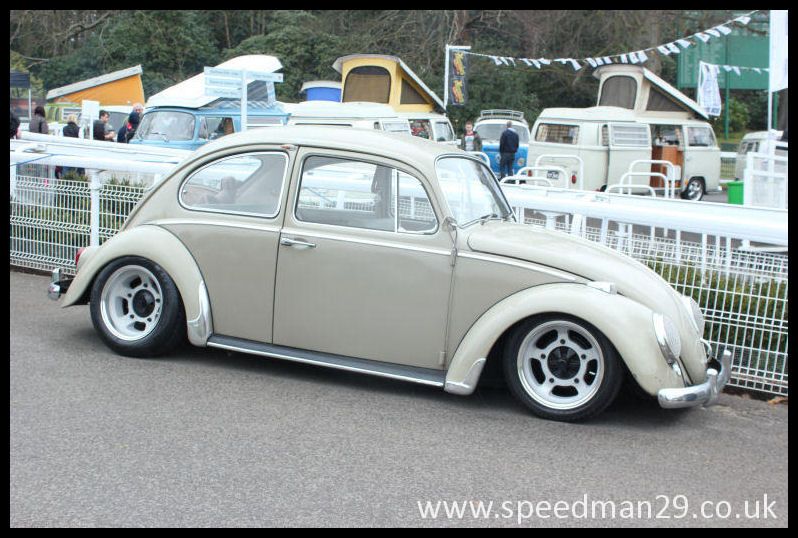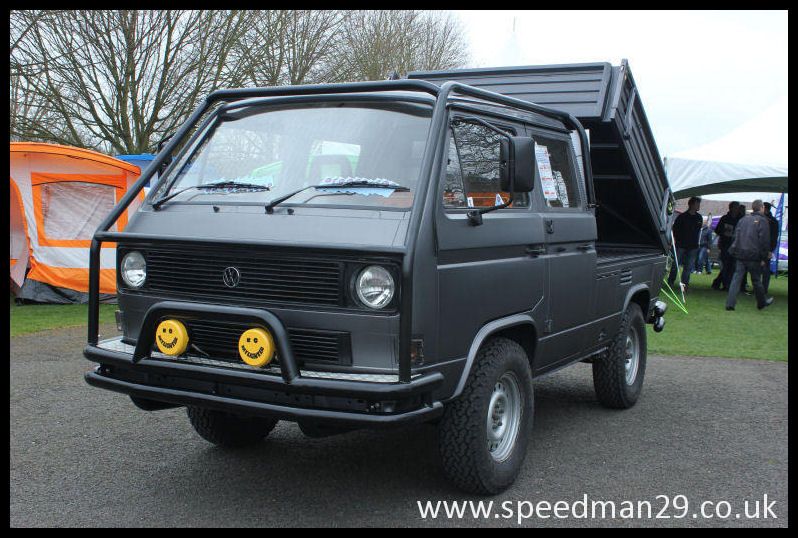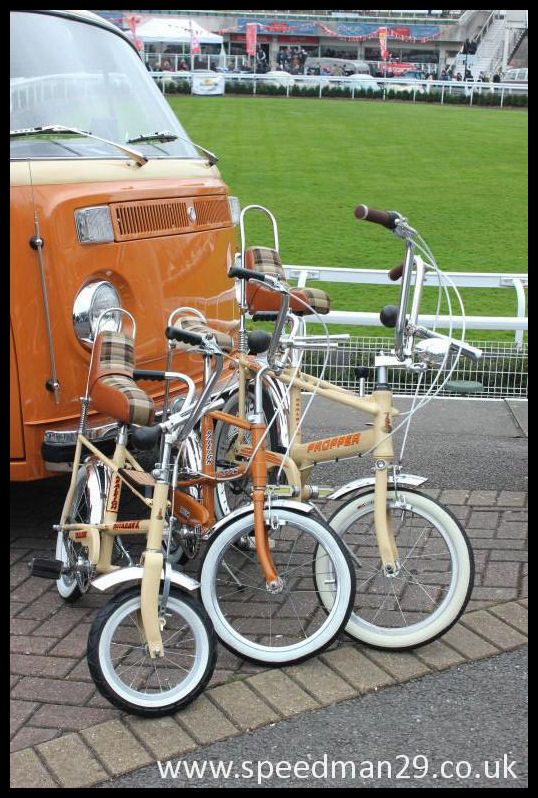 With a long drive home, Will and Co headed outside for a last look round before heading up the M1. I had a wander back to LTV for a natter before a last sweep round the traders and cars.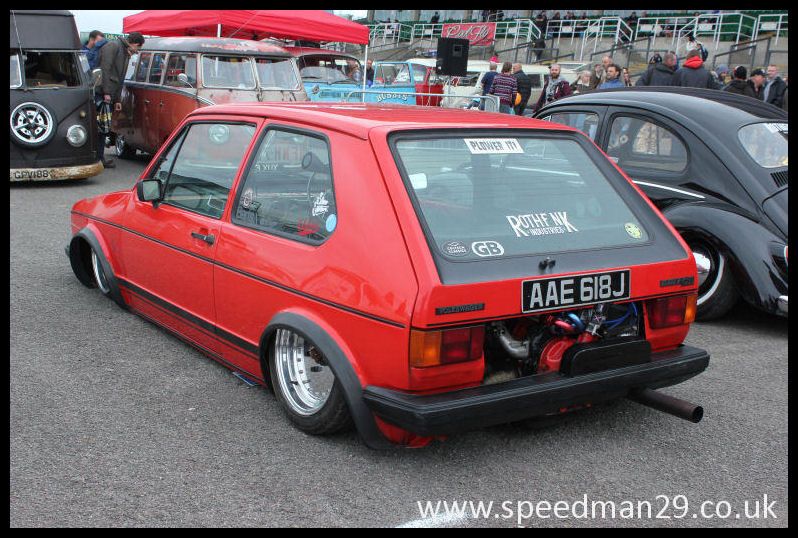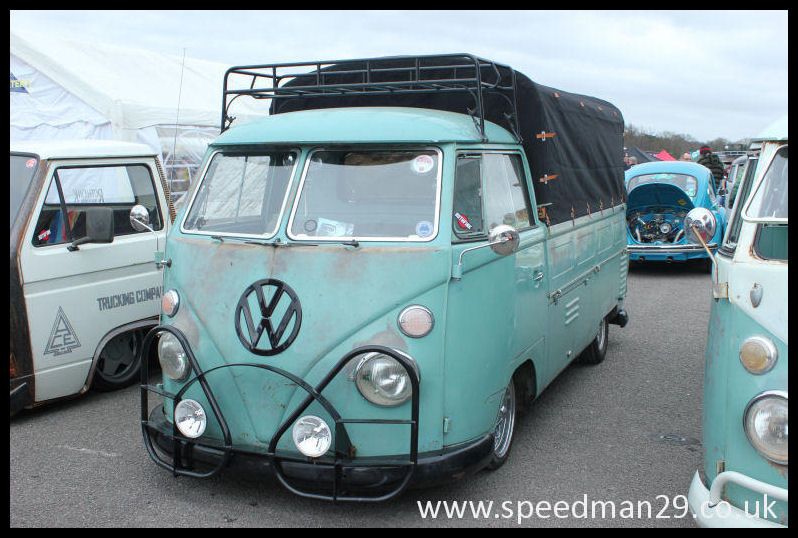 I had one last look at the coachbuilt Rometsch as well.
With everything seen I headed home. A brilliant day out and a chance to catch up and natter with so many friends.
Steve.