Its been on the calendar for months now and the weather had brightened up the weekend before, signs we're all looking good for a nice evening at the Longbridge Mill for the Hants & Berks MC Classic car night. The next four days consisted of downpours and long hours at work, come friday evening I'd forgotten about the meet, but the blue sky and sight of our Camper on the drive triggered a quick tea and change of clothes for a trip out in the Camper. The small matter of a backache wasn't going to stop me (in hindsight, the lack of PAS in a heavy van probably didn't help what turned out to be a trapped nerve!) Taking the back roads to the A33 I followed a fellow H&B member in his Rover 2000 to the carpark where a good turnout awaited.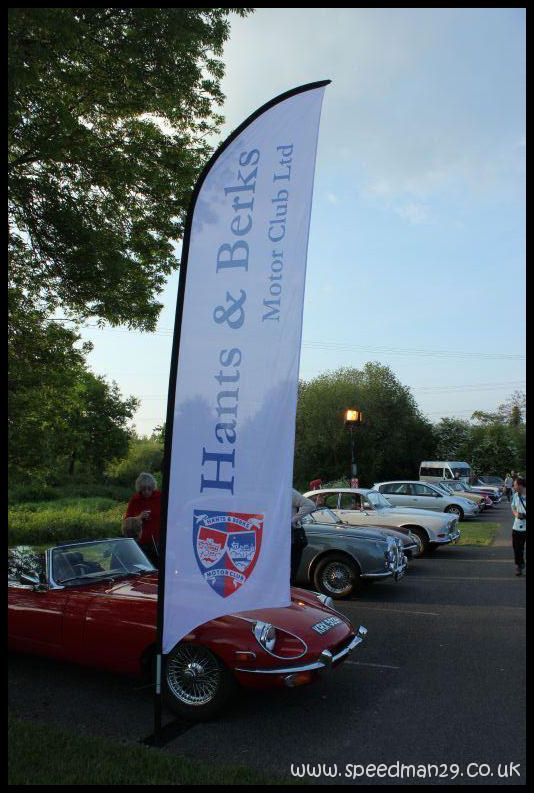 I was waved into a space along side a 911 and Rolls Royce with an Austin A35 sized gap next to me.
After a quick chat it was time to get snapping, the sun was starting to set and I wanted to capture the cars in the light. The variety as ever was varied. Loads of regulars mixed in with some new comers. One of the highlights for me was this sublime Bentley in green, its swooping lines and wheel spats marking it out as rather special.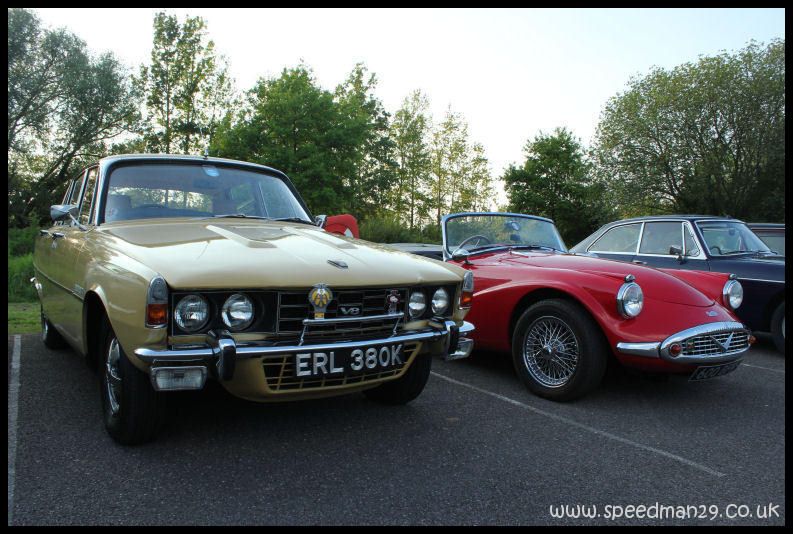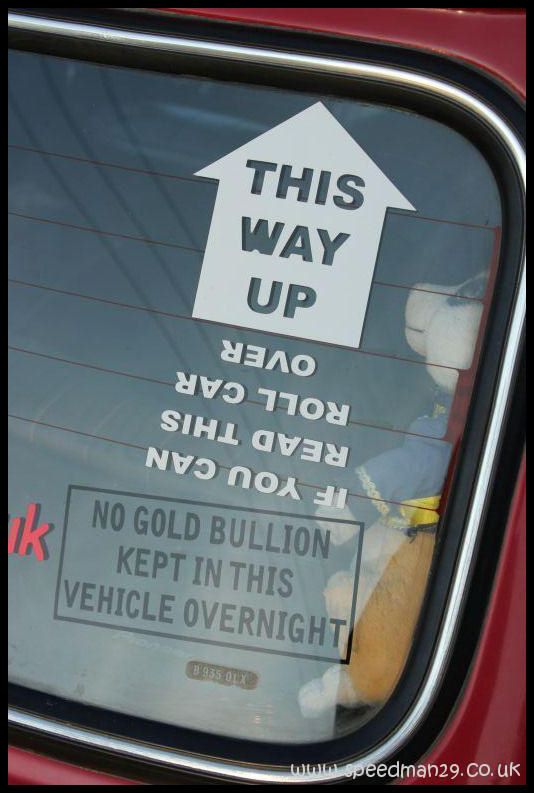 The owners of this Healey were soon to embark on a trip to Europe for a touring holiday. What a way to travel.
Our convoy companion on the drive down to the meet.
The White family arrived in a rather modern pickup complete with a college project off-road buggy. Far too clean and in need of a thrashing across some dirt, it was staying high and dry until it after its display and marking at the college.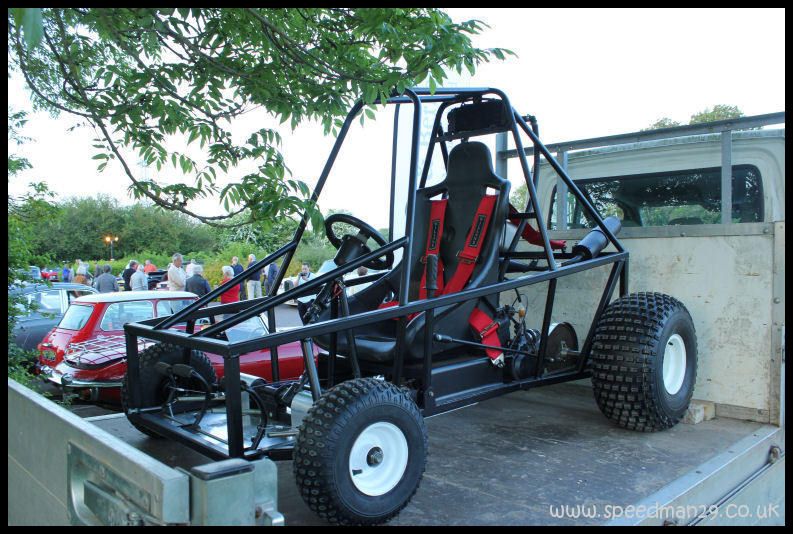 The Coventry corner as Alvis owner Rob called it. His nicely patina'd saloon stood alongside a pair of Truimphs.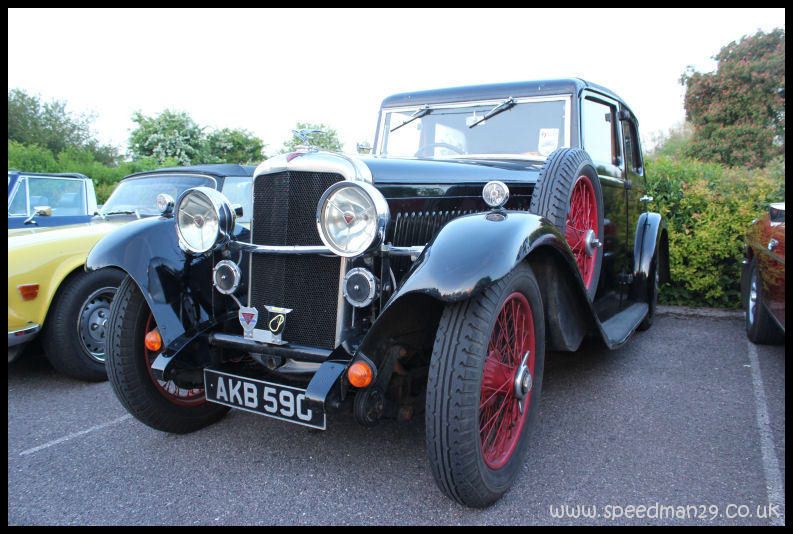 It wouldn't be a classic car night without some synchronised bonnet popping!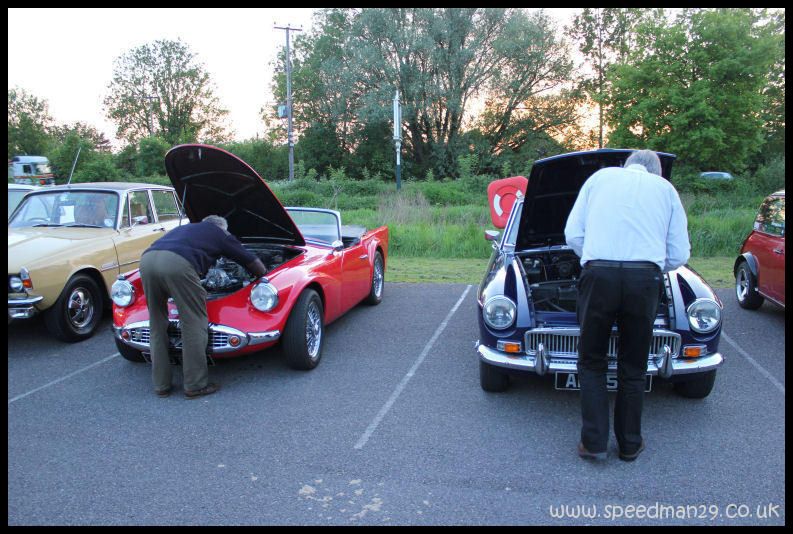 Across the hedge there was a rawer element in the form of a brace of Caterhams and a Westfield, finished off by a former racing driver Robs new trackday toy, his Lotus 2-11. It certainly turned heads as he arrived complete with Stig style helmet on.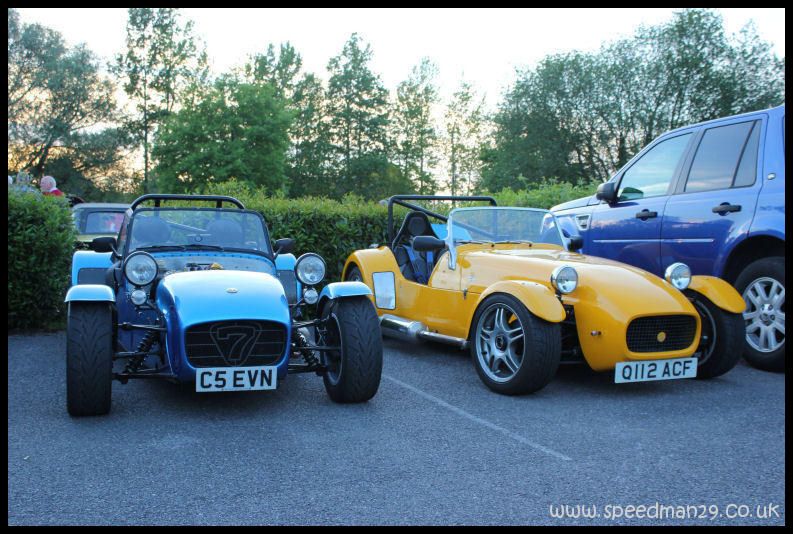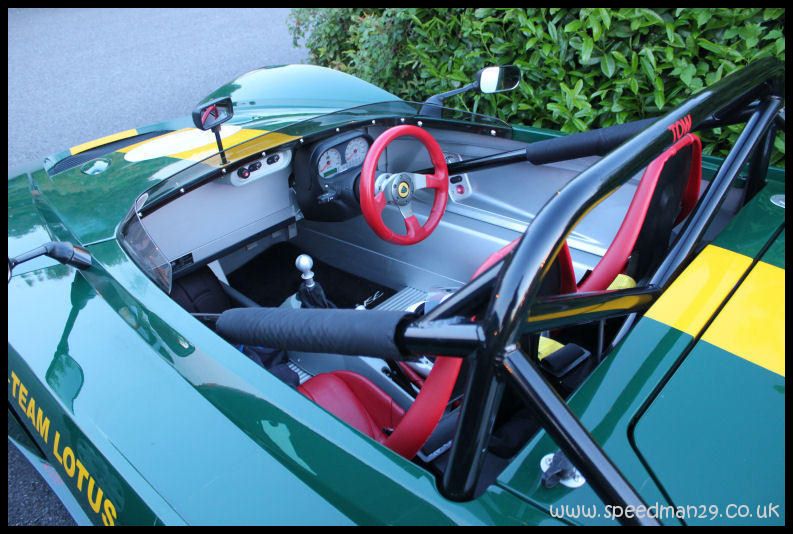 With a pint in hand (cheers Rob) we nattered until it got dark and the cars dispersed into the night.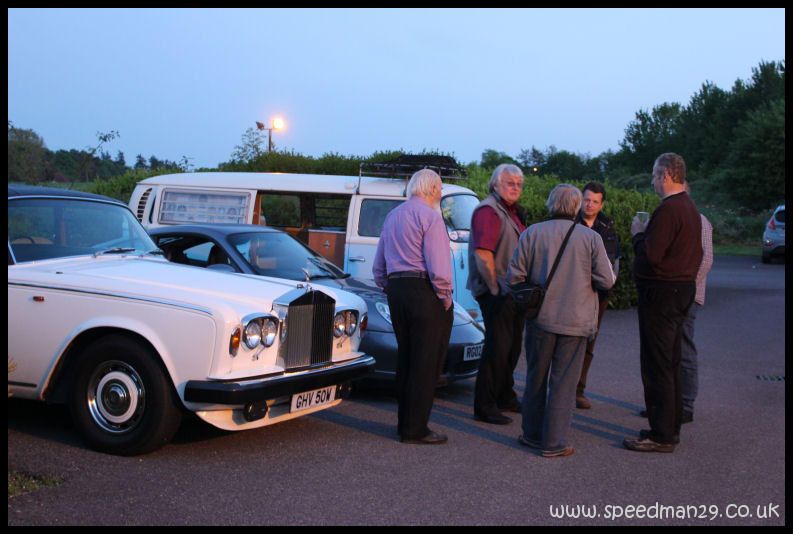 The drive back was perfect, empty roads and the flat four in the back bumbling along nicely. I always look forward to the Longbridge nights, roll on 2014! The rest of the photos can be found
here
Steve.