I got an email from my Uncle a few weeks ago. He lives up in Mapledurham with a wide expanse of golf course backing onto his house and the hedge bordering the playing fields out front. The council are desperate to build on the fields for more houses and a school but the local residents quite rightly don't want this, the area couldn't cope with the extra traffic or people.
The local residents association
have managed to prevent his happening and now want to rejuvenate the area and the pavilion.
The group were organising a Jubilee fete and wanted to add a little classic car line up, knowing that I'm a petrolhead my Uncle extended the invite to me to bring something along to show. With Kim and Lily busy later in the day it was just the Camper, but I was joined by my brother and his Aston as well. It wasn't a big line up, but there were some nice cars in it. We were joined by some friends of ours for a picnic in the shade of some old Routemaster buses.
We then set off to check out the various stalls and carboor sale, a few books were bought as well as this absolute bargain. Lily spied an old pram and was straight over to grab the handle, it was a bit dirty and could do with the hinges oiling, but it looked solid if a little old. I was guessing at 1970s, a perfect addition to our retro haul for the camper. It turned out to by older still, 50s or 60s and actually a design classic. Its a Cumfifolda dolls pram and I found a couple that sold recently for £75, not bad for £1! She absolutly loved it and wouldn't be parted, puhsing along behind mummy for the next half hour.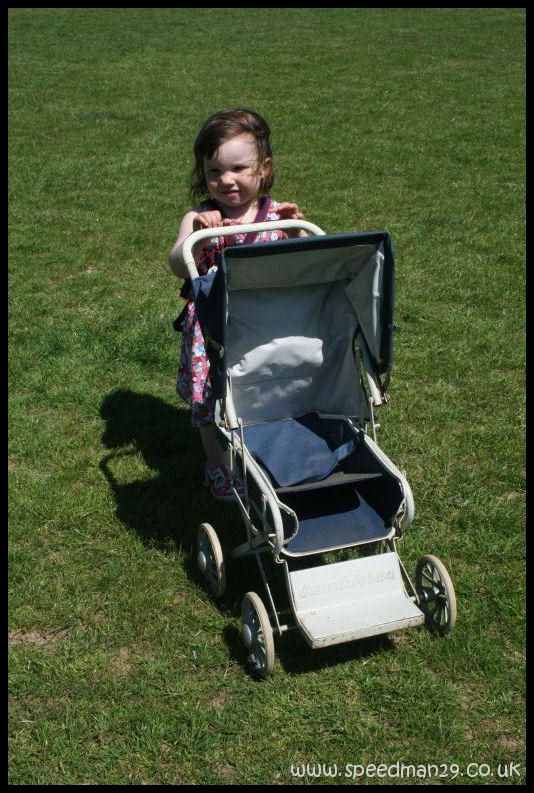 It was soon time for the ladies to head off, so I set off snapping the remaining cars.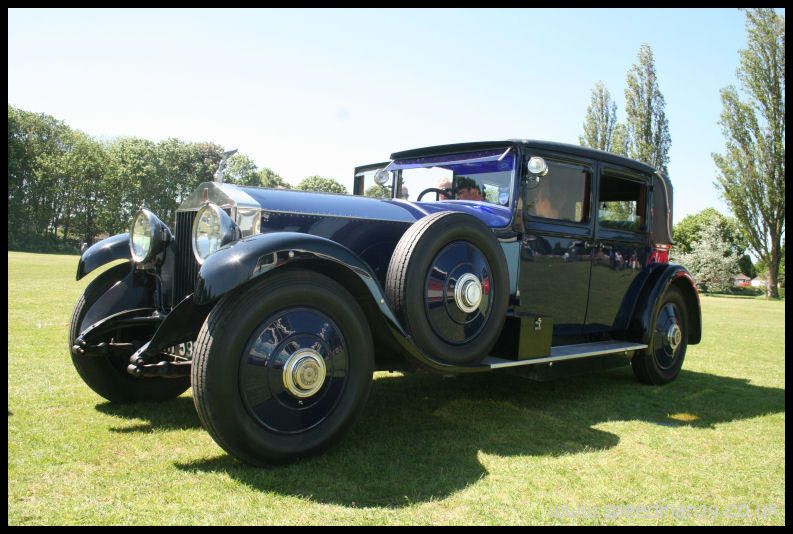 There were a few bikes and scooters there too.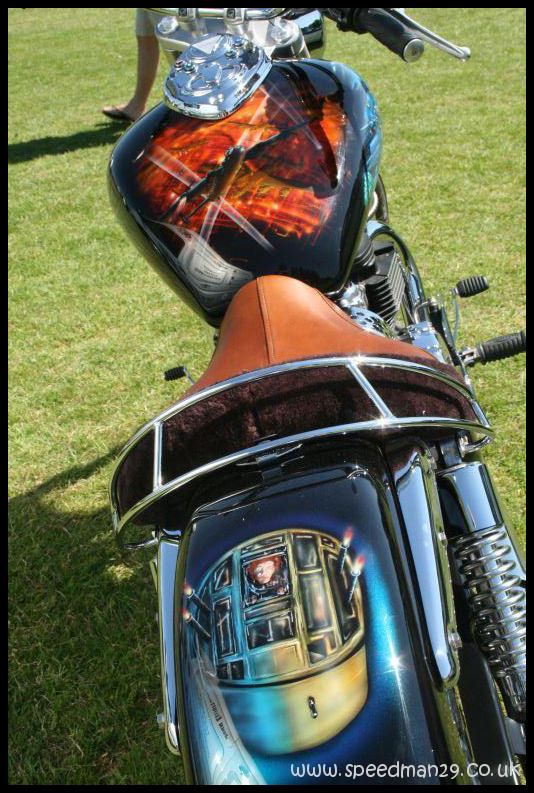 We weren't the only VW there, this 1303 convertible was a sight in lurid green.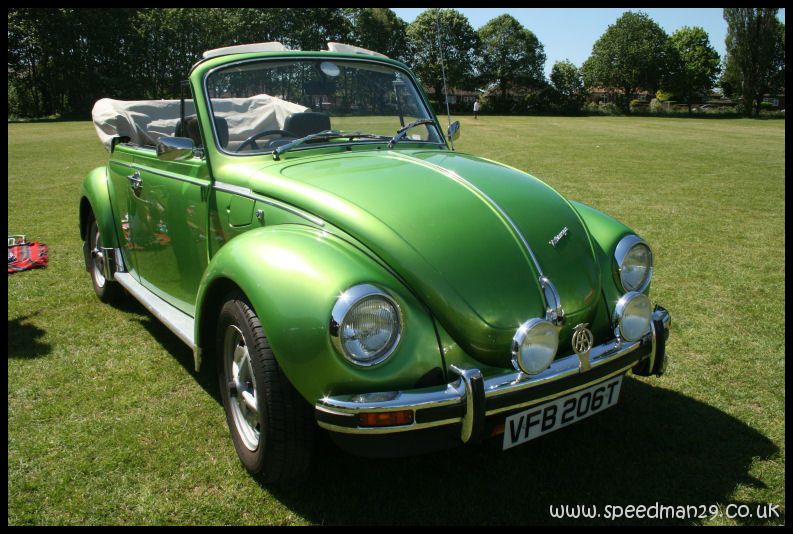 The family fleet, well part of it!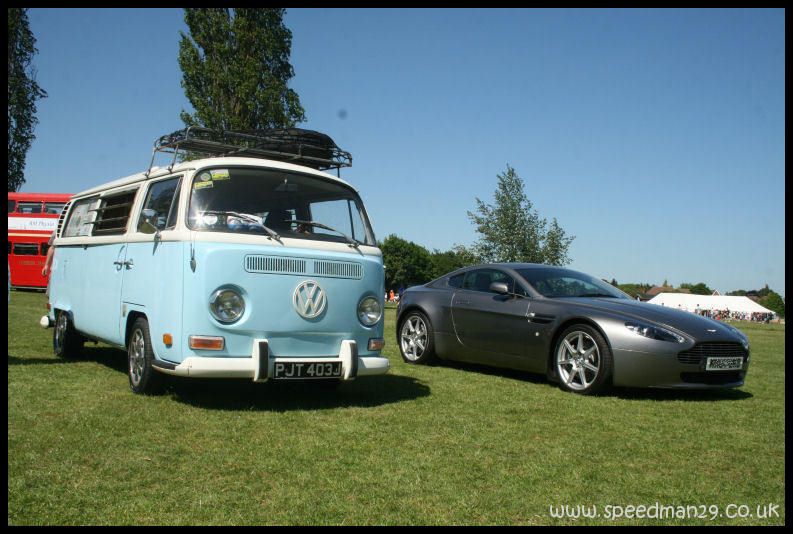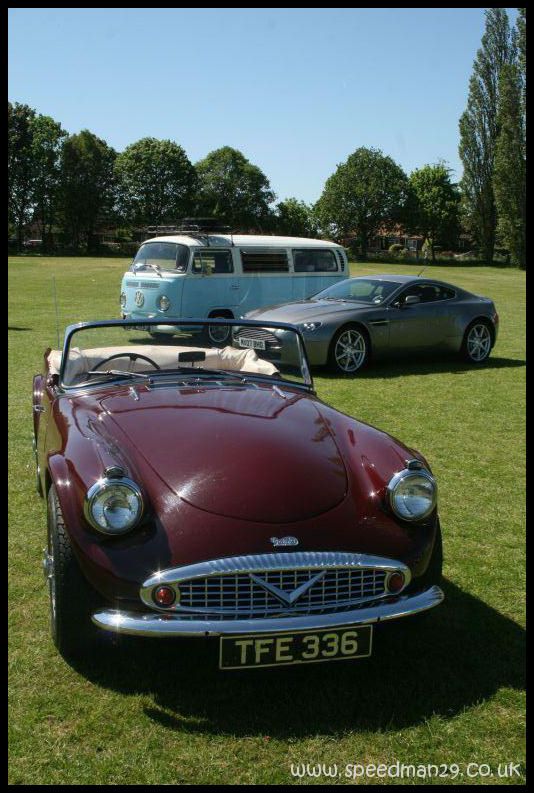 With the crowds heading home and both of us roasting we fired up the V8 and flat four and headed off too, leaving the louvred windows open on both sides meant my 1970s air-con had worked and the van was cool inside! The rest of the photos can be found
here.
Share