Another year rolls round so it must be time for the Retro Rides award night at the Ace Cafe. With a weeks job postponed I was faced with office based work which meant it was far easier to bring the Beetle into work and get a head start on the rush hour. 90 minutes later I coasted into the carpark, a scattering of classics already parked up. And pulled along side a Caterham 21, a modern classic and rarely seen on the roads.
Inside I sat and nattered whilst munching on a full English, slowly the place filled up with more RRers. Talk of Christmas, beards and Guiding filled the air beofre I donned my coat for the arctic walk round. The carpark was now loaded with a curious mix of regular classics and RR fodder.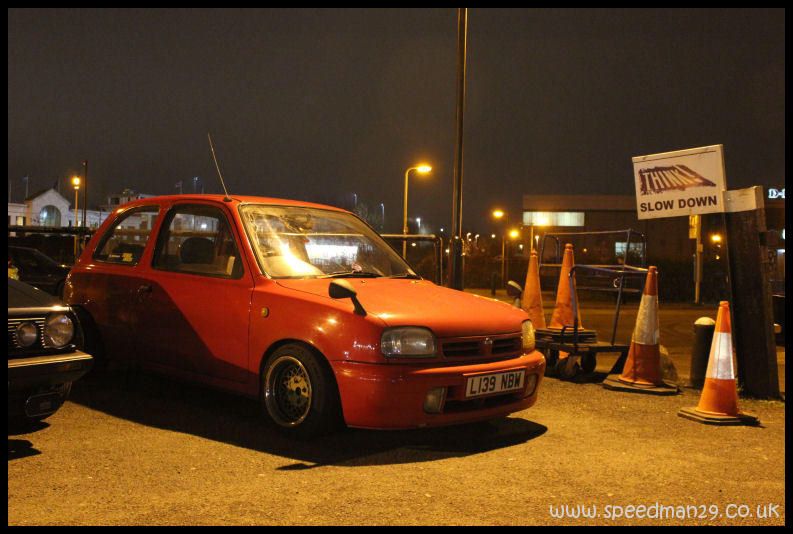 The road outside was full of modern dailys, through the dark came a pair of weak headlights on a Buckler Trials car, the owner had left the mud from his latest exploits on it along with a pair of spare wheels on the back.
Along the front more classics were lined up including a stunning Damiler SP250.
Wafty, comfy ride with a luxurious interior. And its parked next to a Rolls Royce.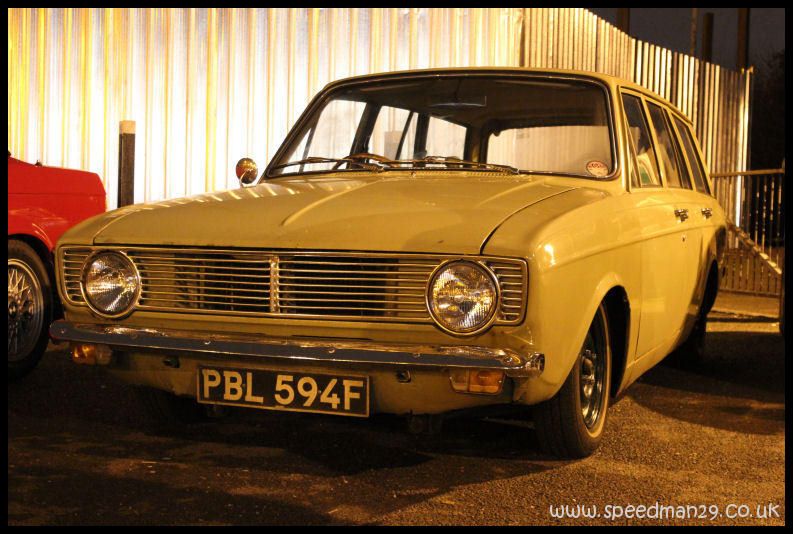 The last stragglers came in as the awards were due to start, this minty fresh TVR Vixen the pick of the bunch for me. With a bit of drizzle falling I headed inside for a drink and the warmth.
A megaphoned Hotwire called out the winners and announced the new dates and venue for this years Gathering. I shall be adding a new hillclimb track to my list of places with Shelsley Walsh the choice.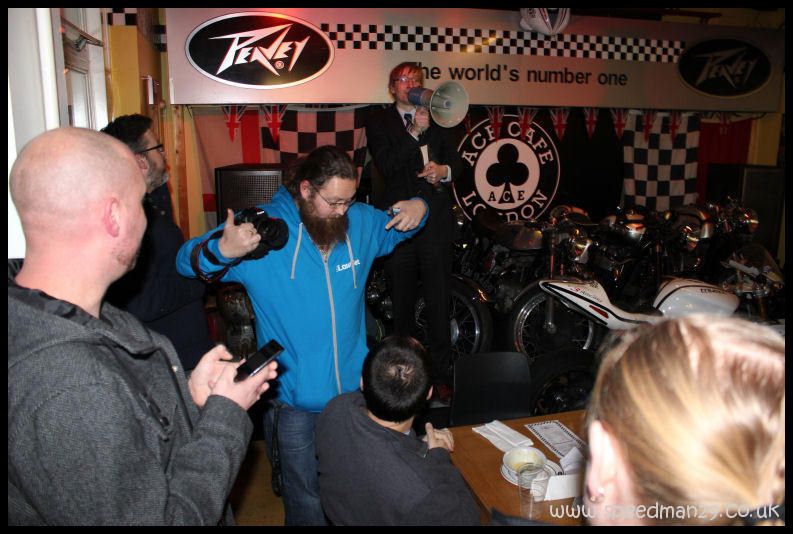 With everyone happy and some more chatting it was time to head home, a quick photoshoot with a friends 80s 911 first and then the very wet cruise back.
Steve.