The weather building up to this weekend has got steadily worse, so it was no surprise that the turnout at the usually packed Thatcham event was down on numbers. With Kim out for the day it was a Daddy & Lily roadtrip in the Camper down the A4. Dark clouds soon parted to be replaced with blue skies and sunshine as we arrived. There were only a handful of cars parked up so we nattered to Martin from C&SC magazine, the man who puts the event on. And grabbed a bacon bap and sat in the Camper watching the world go by for a bit. We were soon joined by lots more cars, sandwiched between a Lotus 6 and a Ford 100E.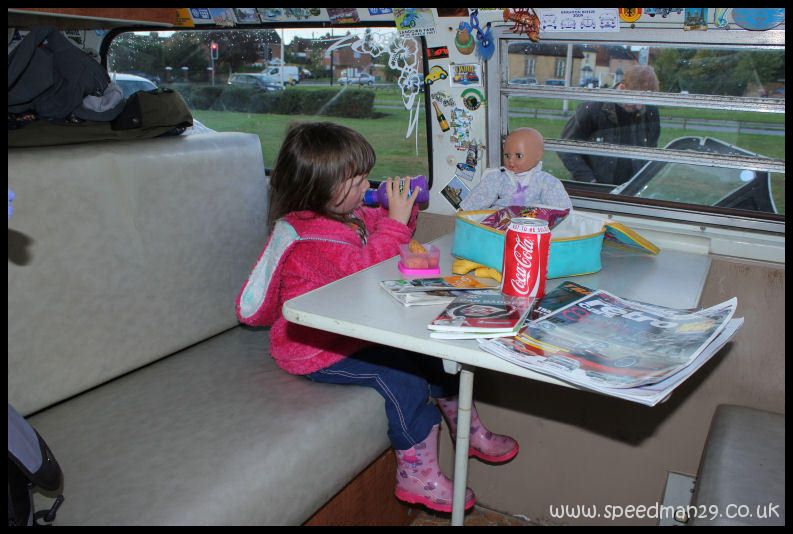 With the lines getting full up we decided to head out for a wander round, stopping by the gate for Lily to wave people in! There seemed to be even more variety this year and lots of new vehicles on show.
Lily had lots to keep her busy, badge spotting being one thing.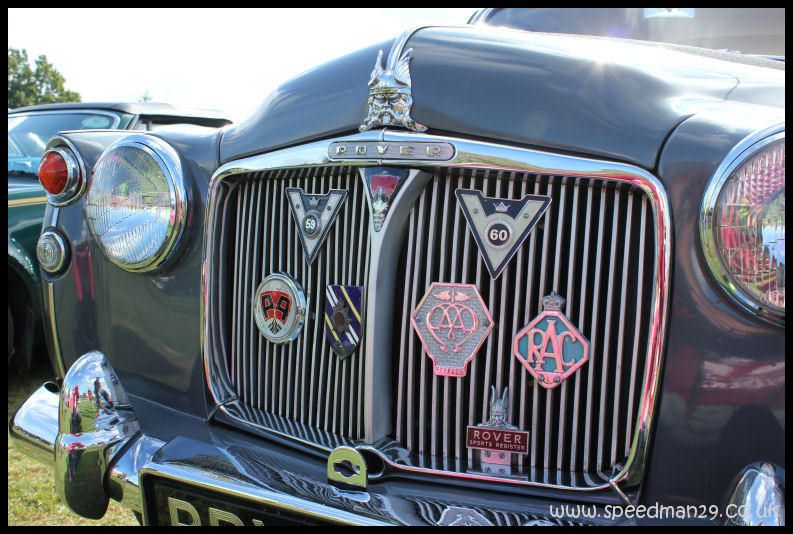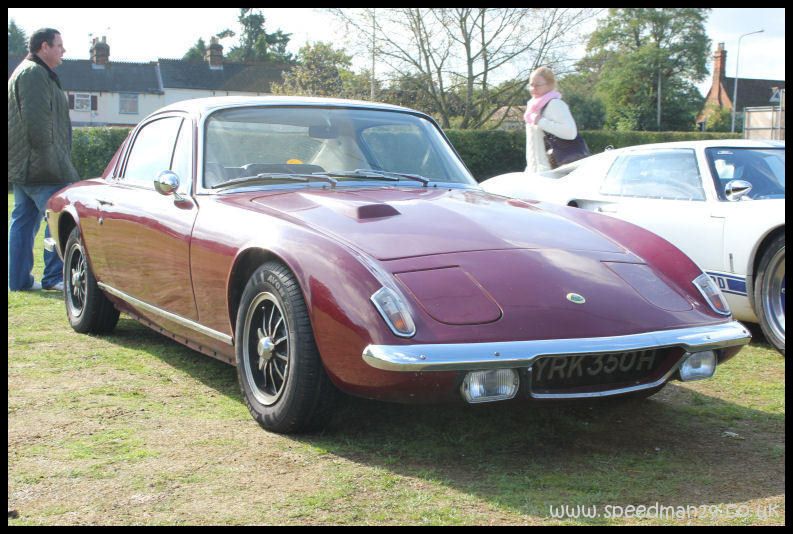 Asking me to photograph her in front of lots of cool cars another!
We bumped into a few people we knew, including a friend I worked with a few years ago. We also chatted to some lovely owners. The man who brought this tidy Crewcab along was impressed that Lily called it Dove Blue!
When was the last time you saw a Sport Spider on the roads?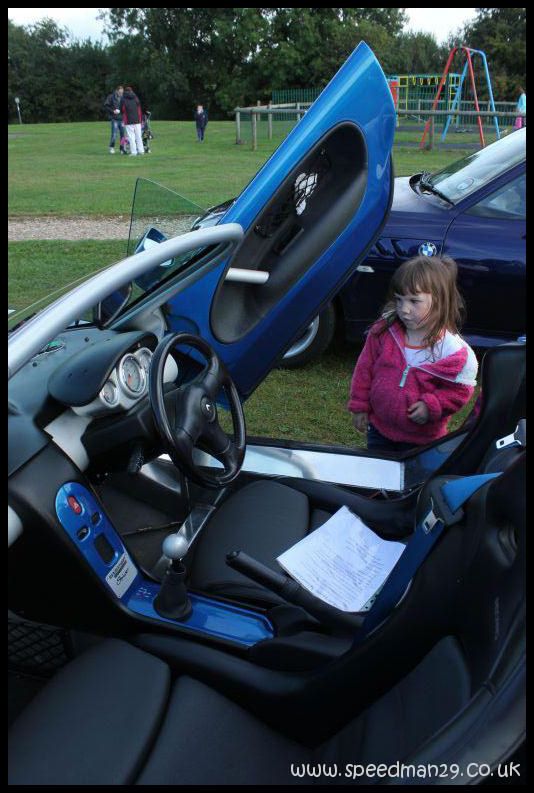 There was plenty of WWII action on offer.
After some lunch and a run in the playground it was back to the cars for a bit. This Maserati engined SM was stunning, if it wasn't for the fragile engine and suspension (both of which would be fine with good servicing) I could see myself wafting around in a French barge.
Taking the weight off our feet in the camper with the Dewis-Jones family we geared up for a final walk round.
This tractor was a late comer, but caused a stir with its makeshift canopy. And this 4x4 was vast compared to the cars around it.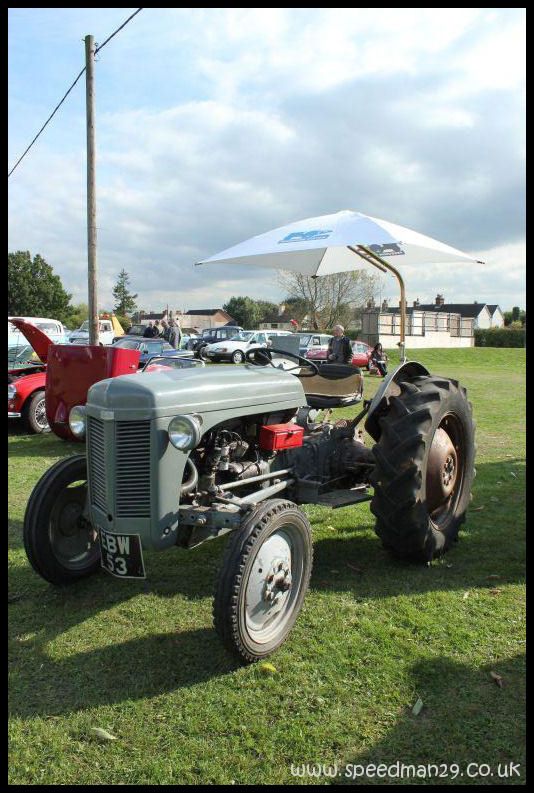 Lily had a final play in the Camper before we got strapped in for the drive home, she flicked through her I Spy Classic Cars book ans chatted about what we'd seen before dozing off. Tired but happy.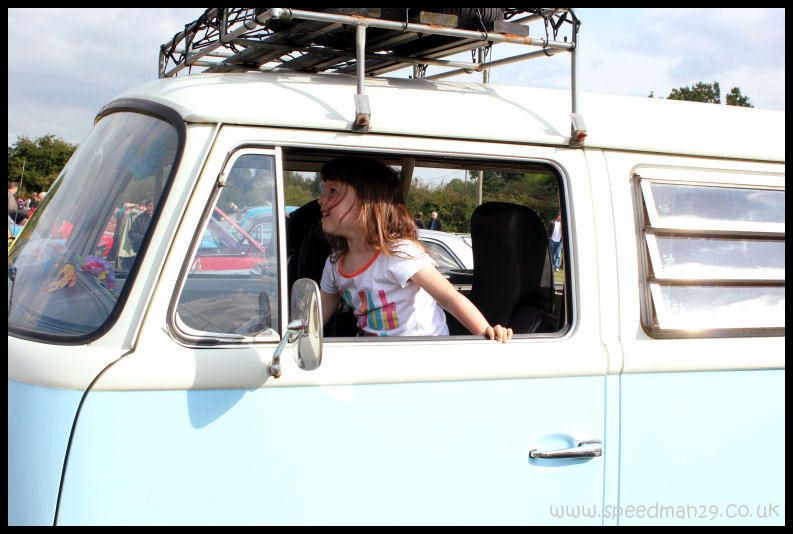 This almost brings the show season to an end, with just a couple more events to go. There are loads more photos
here
Steve.