For the second year running we decided to head up to the Mapledurham Summer Fete and support an event my Uncle helps to put on. Sadly the weather wasn't a patch on last year, we spent the day wrapped up in several layers or sheltering under the gazebo. A huge crash on the hill leading to the event meant a lengthy detour. By the time we arrived most of the cars in the classic line up were in place. I'd been asked to try and rustle up some support again, with help from H&B and LTV along with a couple of others we amassed around 20 assorted cars and vans during the day. With Kim and her dad and Lily all in the Beetle, the Camper was the load carrier, with just me and a gazebo for company. Soon we were set up.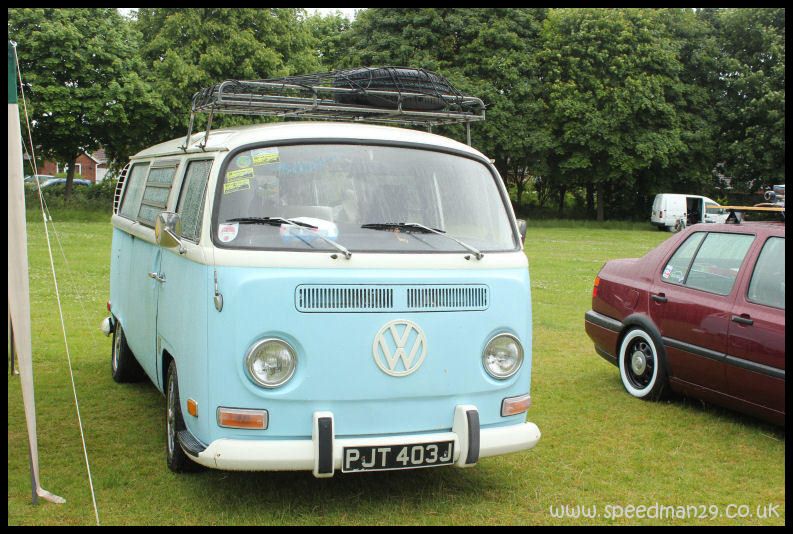 After a bite to eat and with the rain stopping, we set off for the carboot sale, hoping to bag as good a bargain as Lily's £1 dolly buggy.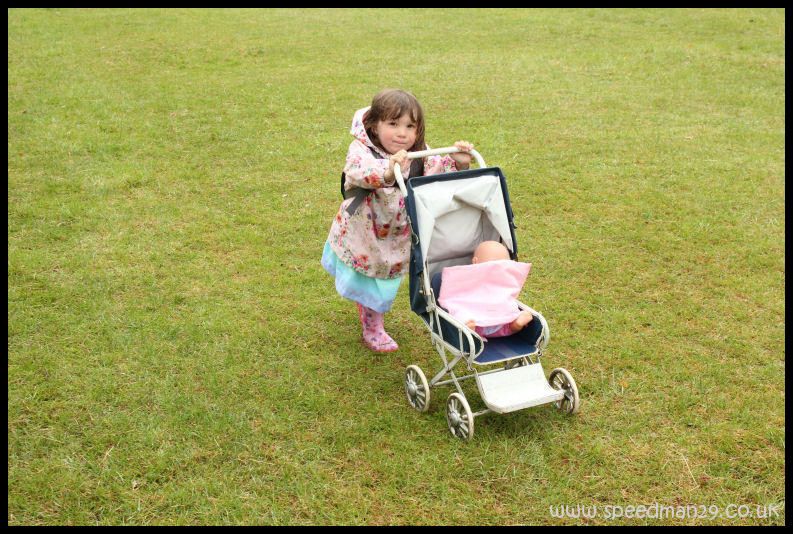 All we could find was a stash of a dozen kiddies books for £1 this time. Not bad. We headed bck to the Camper to offload and then set off once more for the marquees. Past the classic cars as we went.
Inside, Lily was busily making a hedgehog from clay and sticks, its now hardening in the kitchen. An ice cream was now called for as we headed back once more to the Camper.
With Lily being entertained by her grandparents I made a hasty wander down the line for some photos while it was dry. One of the highlights being the quartet of Bucklers, a kit car from a Caversham based company, nice and local.
Volkswagens made up 50% of the line, the air-cooled (and lone waterboy) a hardy bunch staying to the damp end.
There were cars to appeal to all ages.
During the afternoon there was a dog show, Alan and his huskys cleared up with three awards won. Lily brushed up on her scootering skills as well.
Soon the cars drifted away, we'd braved several hours and had a good natter and walk round. Time for one last lineup photo before packing away and the short drive home.
Steve.