The last few weeks the weather has once again been atrocious. Friday we had 80mph winds and horizontal rain. Thats why we decided to wait and see what the day had in store before venturing out. As it happens it was calm as a mill pond outside, just above freezing with clear blue skies. Sadly I didn't get my act together in time to get to the latest Brooklands breakfast meet, although if the comments I heard regarding the quality of the food and the length of the queues are true. I'm glad we didn't make the 7am start. Instead we opted for the ever faithful Krispy Kreme meet. Just after 10am we pulled off the A3 and past the already rammed carpark of the doughnut diner. Finding an empty side street we began the walk back.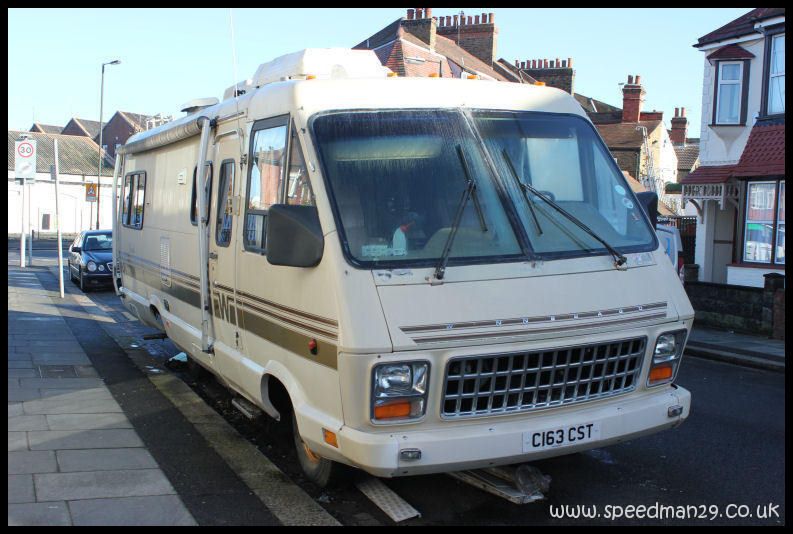 The road outside was already heaving with some very nice American tin.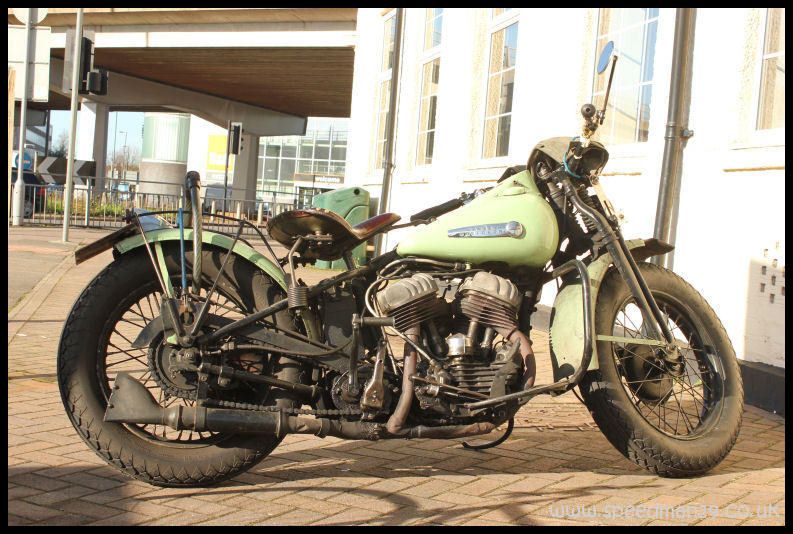 I grabbed a few photos before the cold and lure of sugar got to much and we headed inside. Ordering a dozen of the finest with the help of vouchercloud discount (= free drinkies) Lily picked what she wanted.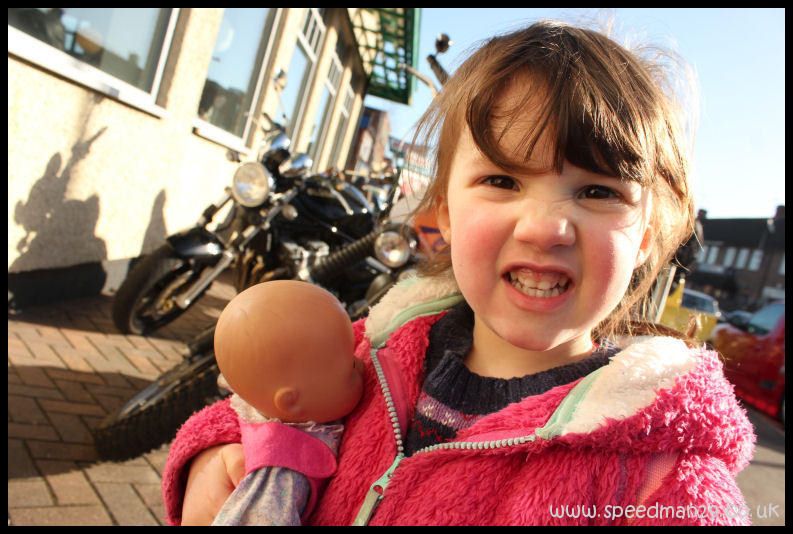 With an energy boost inside, we headed back out for a bit to snap some more cars. The place was brimming with regulars and a few new cars too. A bike engine Bond Bug was doing flypasts to keep the crowds amused.
With my sensible head on. I decided my car of the day was a sedate four door family saloon in blue. This
Pontiac Parisienne had a 4.6lt V8, plenty of space in the boot for all the luggage and a really cool horizontal speedo. A quick search online shows a nice looking one in California for about $15K
With the Brooklands event over, some friends popped by for a cuppa. Lily was getting tired so we nattered for a bit before heading out. The promise of seeing a Herbie kept her in check!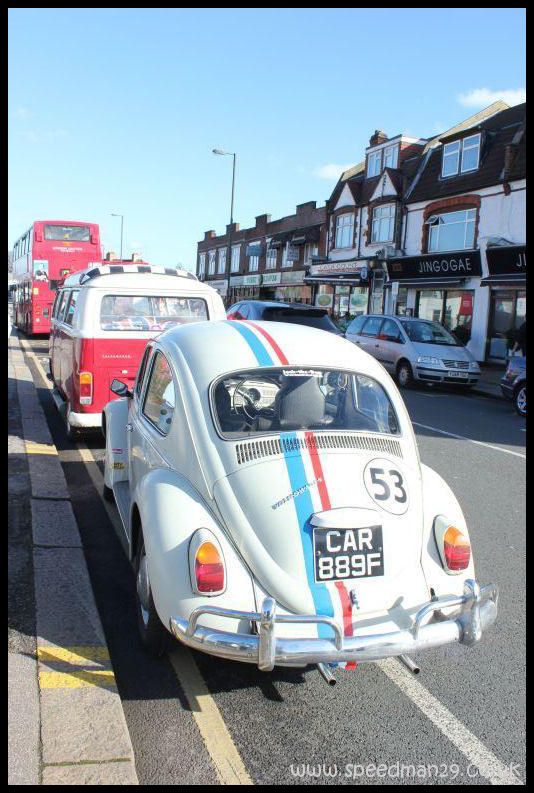 Sitting in and honking the horn completed her day and we struggled to tear her away when it was time to drive home.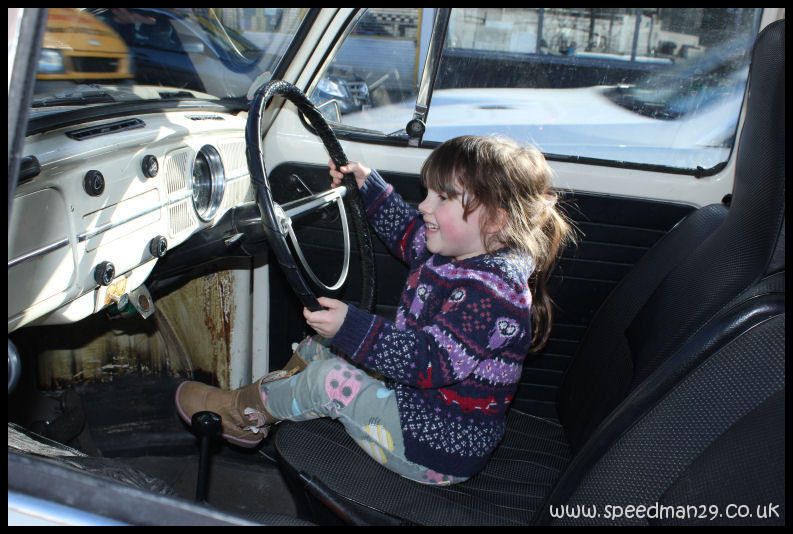 With Lily asleep we cruised back, the sun in my eyes annoying, but so worth it to get a break from the constant rain. Hopefully the weather is on the turn at last.
Steve.