What better way to end the year than with a round of doughnuts and coffee surrounded by cool old cars. We ventured up the A3 with the usual suspects to the New Maldon diner. The roads and carparks heaving with Americana.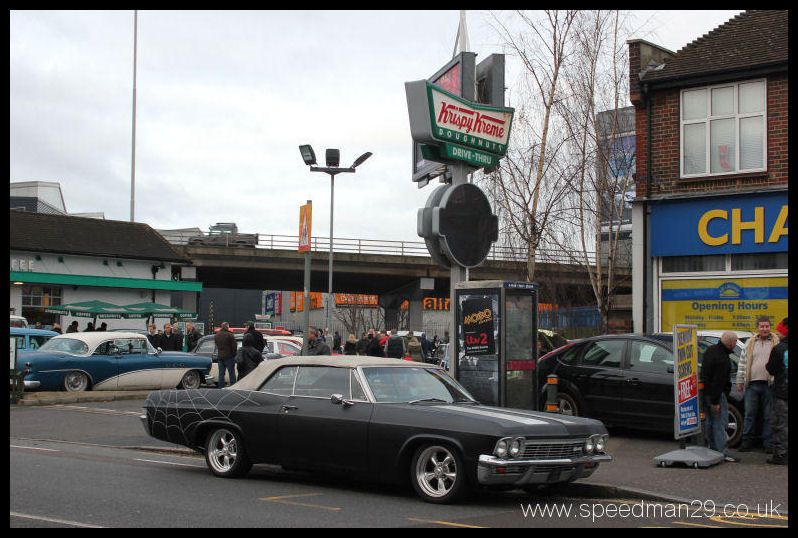 We bumped into a few LTVers who come up for the morning. And headed across the road for some warmth.
Inside we had a quick drink and some sugary treats, but were sadly driven back out to the cold by the ridiculously load music blaring out. I understand that its a 50/60s feel to the meet with the various cars and now the dancers, but it made talking impossible!
The boys in blue turned up for a brew. How ironic, the Police going to a doughnut shop!
With it getting colder and the music louder we headed home via KFC. The end of another bumper year of camping and carshows, racing and rallying. Roll on 2015
Steve.