Another year, another toy run. Instead of driving up to the start for this one. We decided to walk round the corner and catch it as it came past the end of the road. 1700 bikers ina convoy that took the best part of an hour to pass us.
As ever, there was a mix of ages and machines. Everything from superbikes down to a tuc tuc were decorated and ridden along.
A team of reindeer riders flanked a sleigh on a trailer. The crowd cheered them on.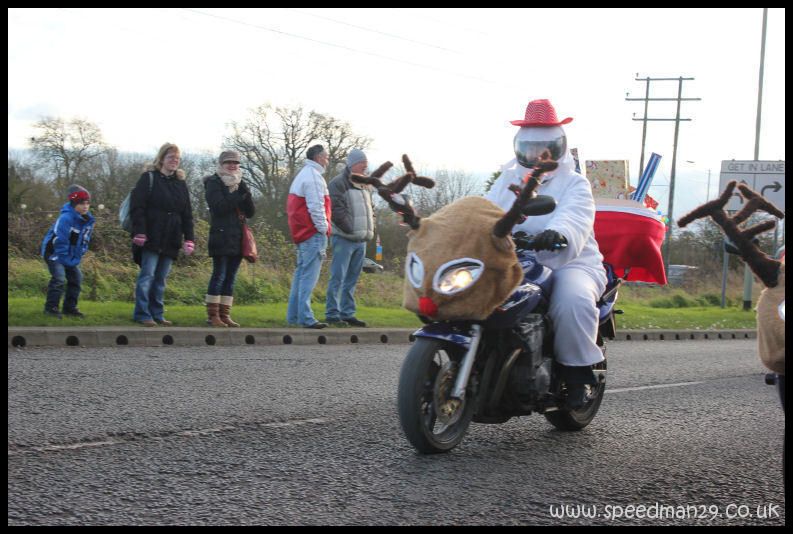 It was nice to have some sunshine for once, the good weather bringing the crowds out to line the road on both sides.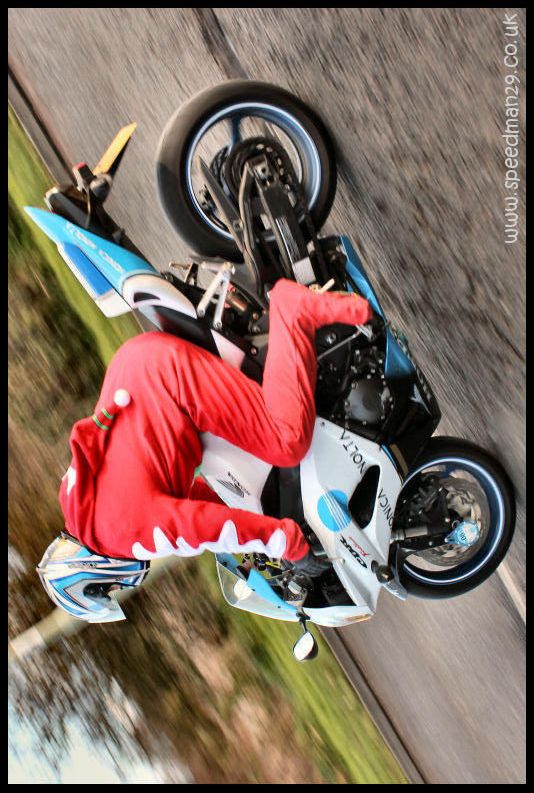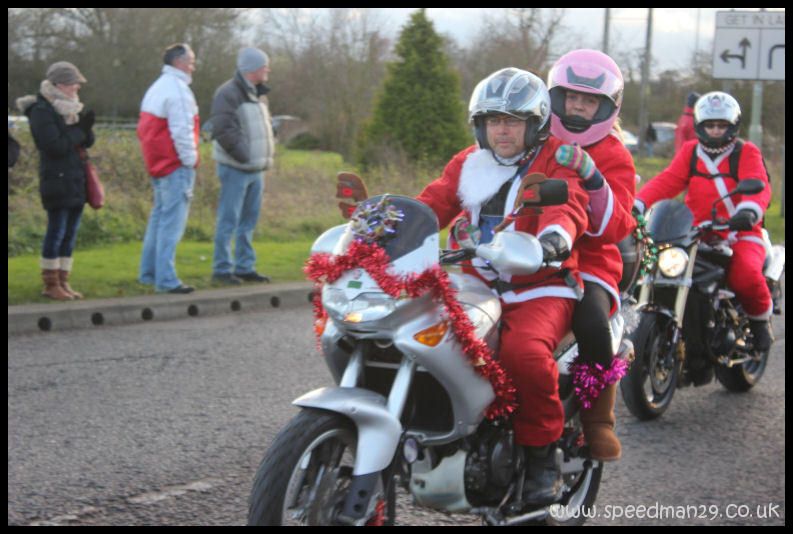 As the convoy finished, a lone Santa waved them away and the crowds headed home. Its always a nice end to the year to watch this heart warming sight.
Steve