After a tough week (well three day week!) at work I was just about to relax on Friday night when I gazed at the calendar, the column where I scribble all the things I might do had something in for today….I'd completely forgotten about the Hants & Berks Motorclub summer meet at Longbridge Mill on the A33. With not enough time to raise any company I set off in the Camper with the words " I'll only be an hour or so"
Rolling down the A33 in the cool evening air, window down it was very relaxing, as I pulled into the carpark of the pub there was already quite a gathering so I parked up and set about snapping.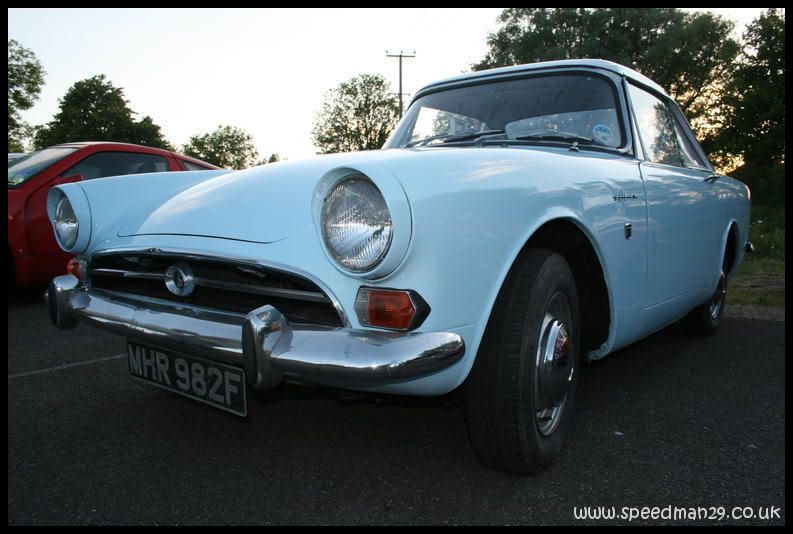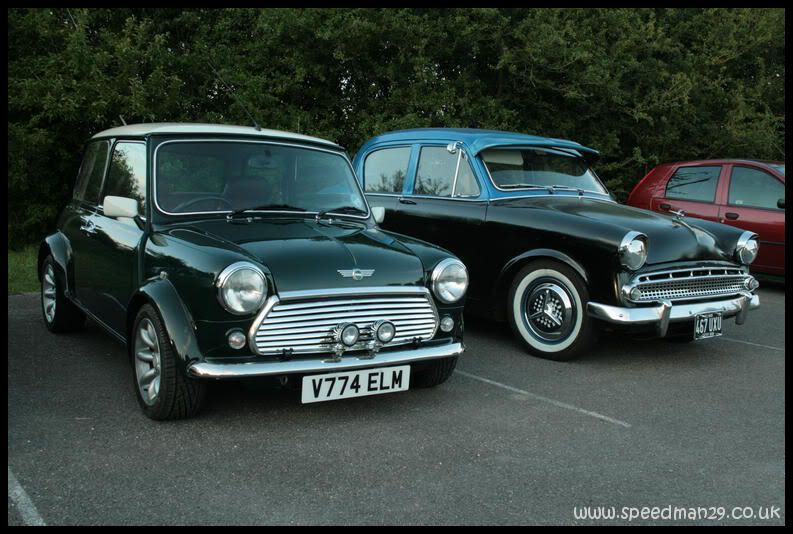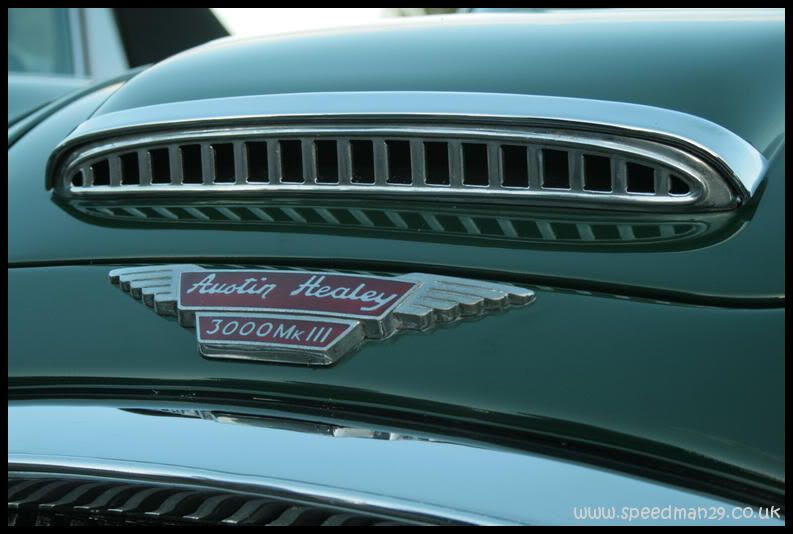 Back at the camper I had a natter to a couple of chaps who had been to
DATP
the previous week. One had a 1973 Devon in the garage mid resto and his kids were keen to explore our van, fun times camping are hopefully not far away from them.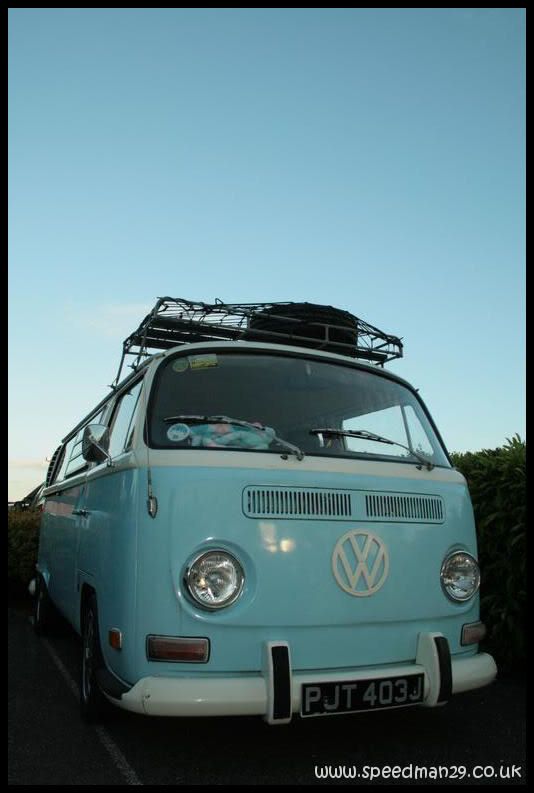 You can't have a classic car meet without at least one E-Type Jaguar.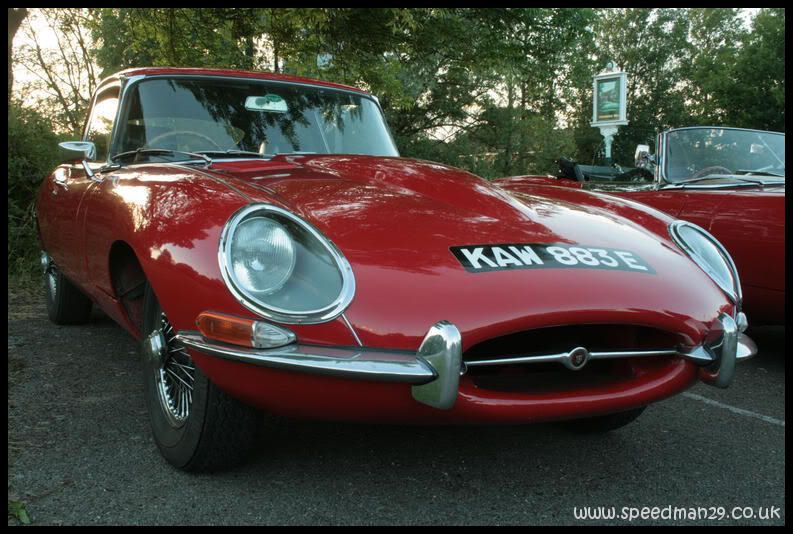 Oldest car of the night went to this beautiful 1921 Vauxhall, proper motoring from the dawn of the automobile. Its owner dressed for the occasion in flat cap and string backed gloves!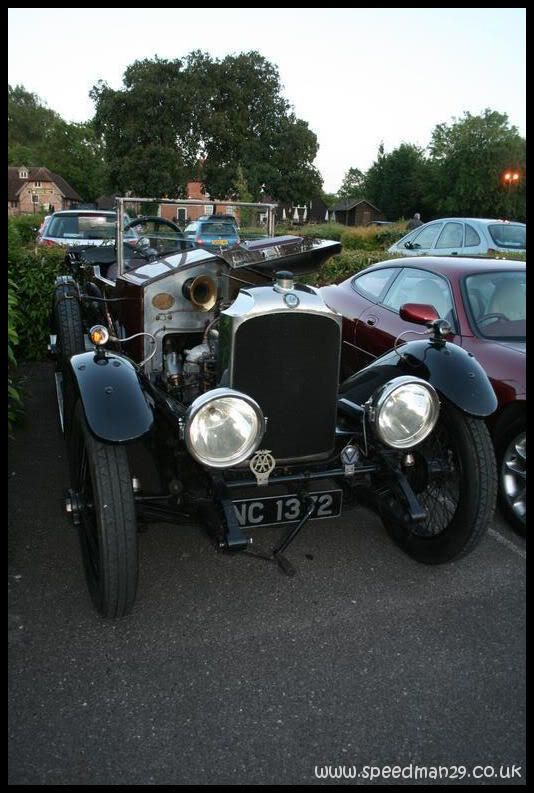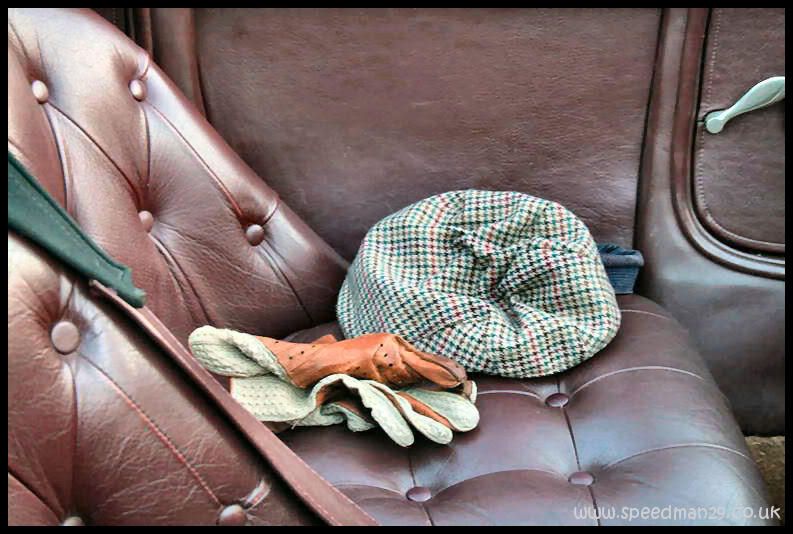 Most modern car of the night was this 2008 R8 from Audi, 420hp from a silent V8 out back and all mod cons. The difference was staggering.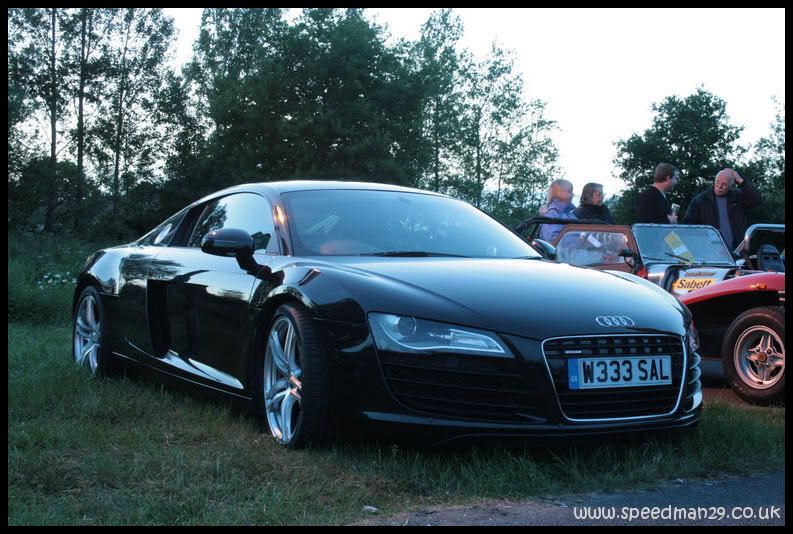 As people started to head home for the evening a band of club members were busying themselves under the bonnet of club chairman, David Wilsons Jaguar. Ignition issues had caused some under bonnet smoking and by the time I had wandered over various parts were being removed and checked. The coil, distributor cap and electronic ignition module were all suspects.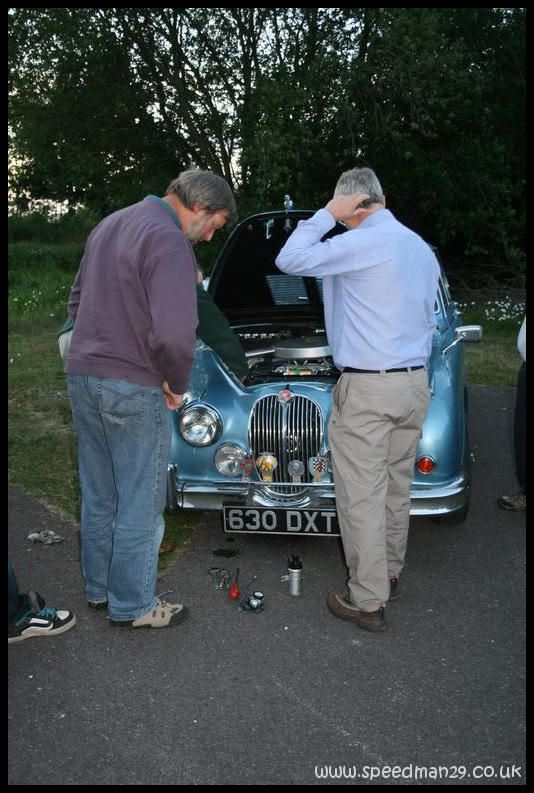 As the time wore on more people joined and a couple more toolkits were broken open, countless times the 3.4 litre engine was cranked but still it refused to fire.
The sun had gone down so a couple of modern cars were called on for additional lighting and still the parts were swapped out.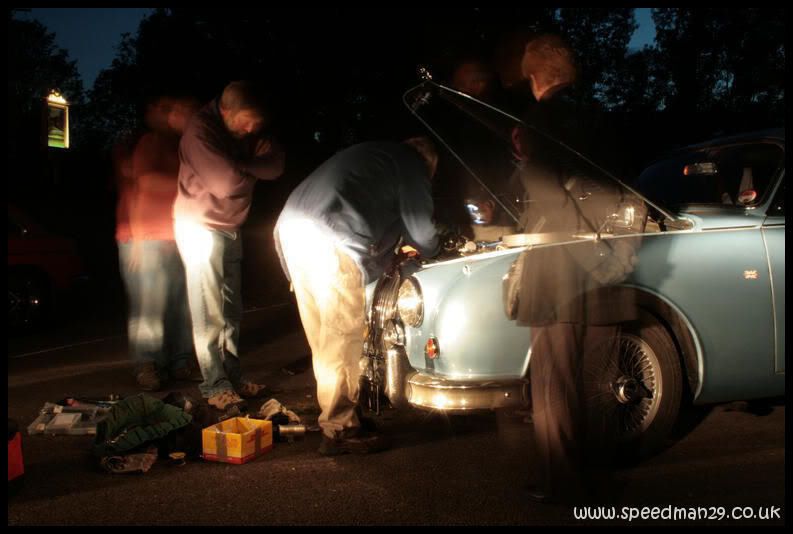 Finally at almost 11pm I called time on my visit and bid the remaining mechanics a farewell with wishes of a speedy resolution to the issue. The owner finally conceding defeat and calling his breakdown company. I'm still not sure of the out come, but the dedication put in was amazing, nobody wanted to be the first one to stop trying things. Heres to a quick return to motoring for the mighty Jaguar.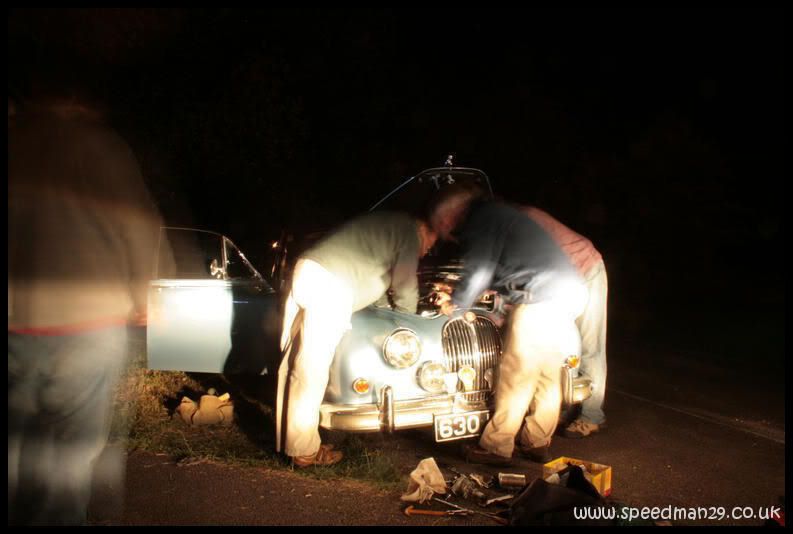 The rest of the photos are
here.
Steve.
Share