This years Big Bang at Santa Pod was going to be a very different experience for us, our camping party has now grown to three. With the van packed suspiciously light (we'd forgotten a coat and the BBQ) we set off using last years rubbish traffic laden trip to Northampton as a warning and avoided everything with a relaxing drive across the A43 past Silverstone and down. Rolling into Camp LTV we parked up at the quiet end (we'd make it the noisy end by the evening!) and pitched, Kim and Lily resting on the grass while our home for the weekend was built up.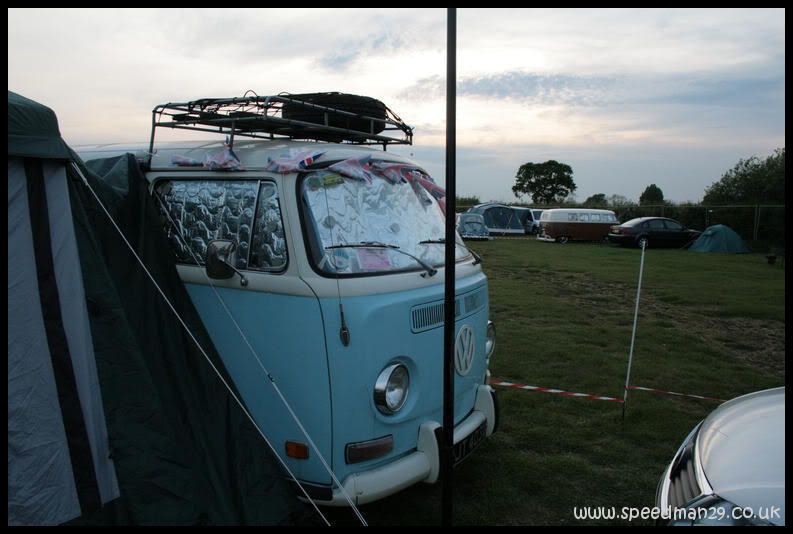 As more people started arriving we said a few hellos and headed off to wander round, letting Lily experience the joy that is The Pod. Through the traders that were still setting up and down into the race pits we had a quick look round and then made our way back past the camping areas.
Back at camp and with the sunshine blazing down it was time to build then fire up the new BBQ for some tea. Lily relaxed in one of the many baby bits we brought along to test and watched the burgers and sausages cook.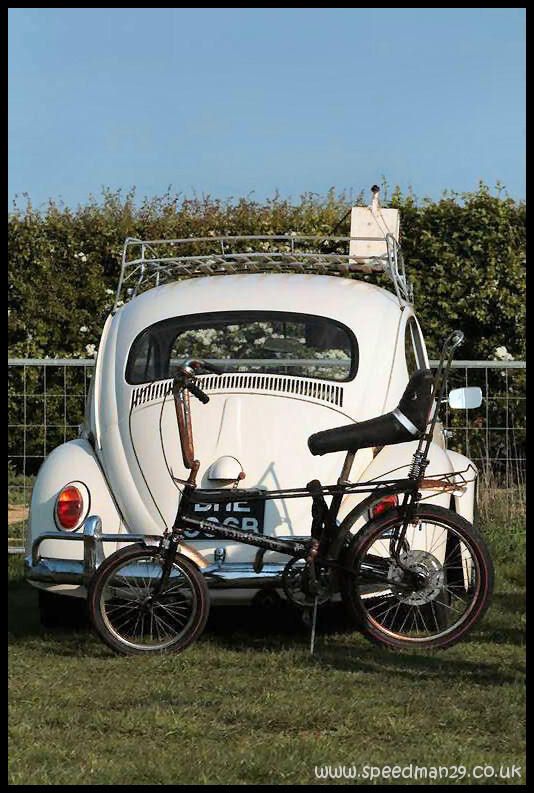 After a snack and with Kim and Lily a safe distance away we headed to the banking for Fire Force 3s final run. A pant wetting 260mph in under 6 seconds.
Back in the camping area the nattering was going on and as the sun started to go down the party kicked off. Lily was already tucked up in the awning so we settled down outside to chew the fat, something we rarely get the chance to do a show and headed to bed nice an early. Not knowing how the night would go.
Morning came and we soon realised that the awning wasn't the place for a light sleeping baby that can sleep through a super charged car starting up in the pits, but can't cope with a person chatting on the far side of the campsite! Kim didn't get much sleep and saw almost every hour pass. I slept like a baby should of in the Camper, muffled from the outside world, we would be swapping for tonights test. But to make sure she would be happy we had a trial run at 7am.
After a hearty breakfast of black pudding, bacon & mushroom baps we waited for the rain to clear before venturing out. Into the traders and armed with a list we grabbed a new flag for our pole and some windscreen wipers for the camper. Before heading into the pit area
We stopped for a chat with the owner of this beast, a couple of tons of pickup, propelled along by over nine litres of V8 goodness to sub 13 second 1/4miles.
The drivers and teams were really friendly in the pits allowing very close access to the cars and bikes for a good look and some great photos.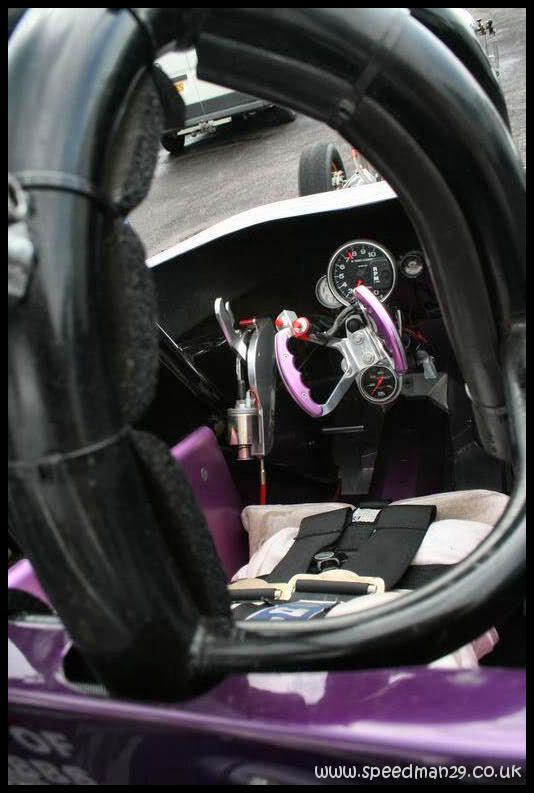 *good for 150mph in just over nine seconds.
We headed back to the camper for a spot of lunch and to rest our legs and had a good natter to some fellow campers.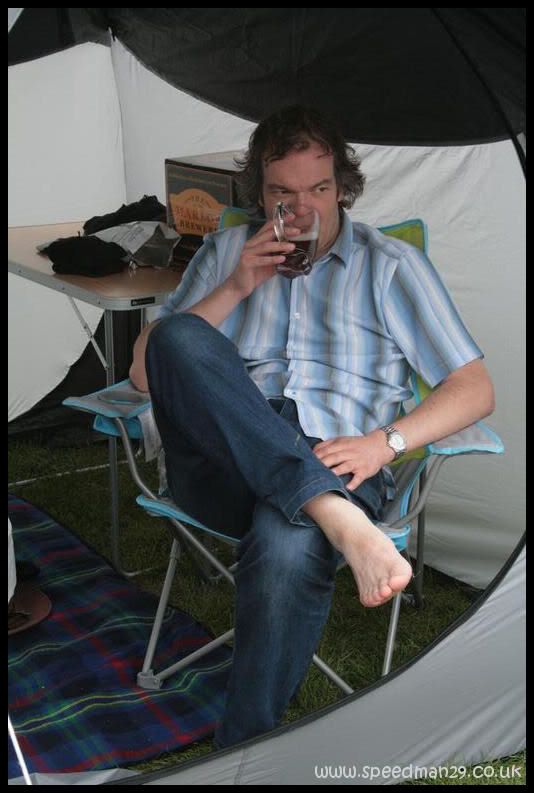 After lunch we headed back out round the camping areas to get some photos and let Lily have an afternoon nap. Fired up with some Crazy Udder smoothies we wandered again.
Leaving Kim and Lily once more by the camper I headed up to the banking for some racing, I'm not a massive drag racing fan preferring corners to straights, but it filled a couple of hours nicely watching big V8s and the like belting up the strip.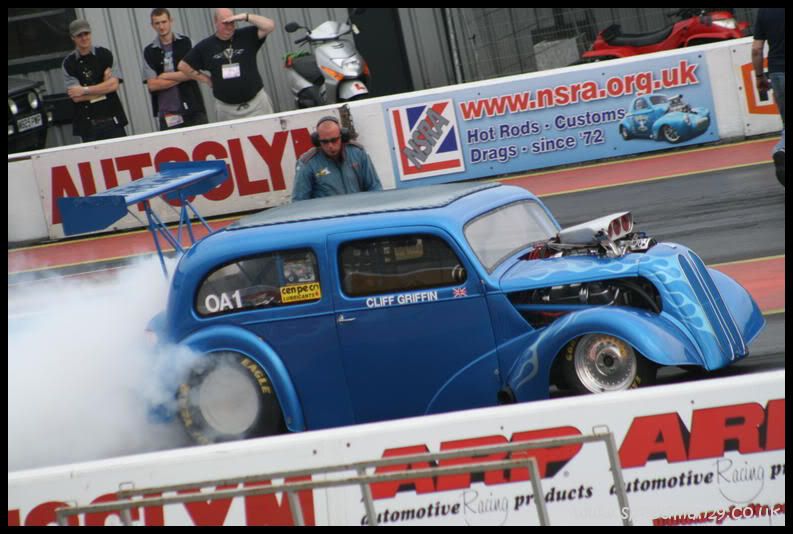 I did a bit of celeb spotting as Lionel Richie was sat a few yards from me watching as well.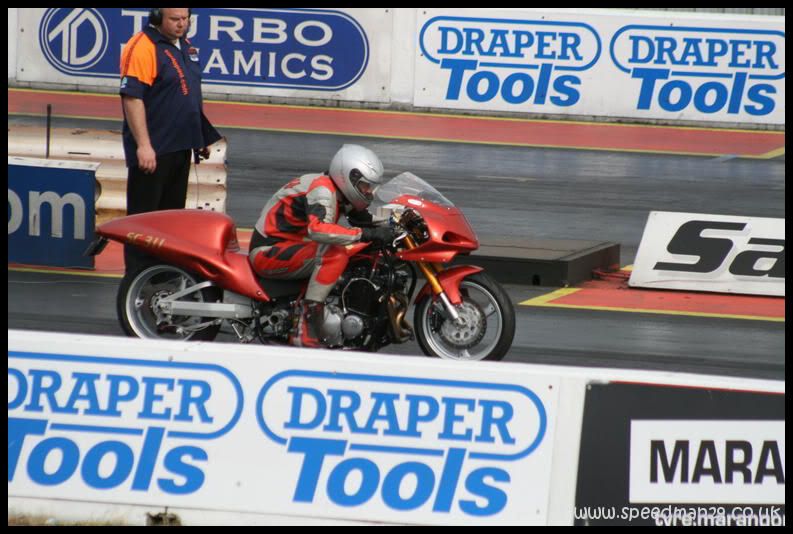 Entertainment was provided by the Wheelie Stand Split doing extreme nose up runs.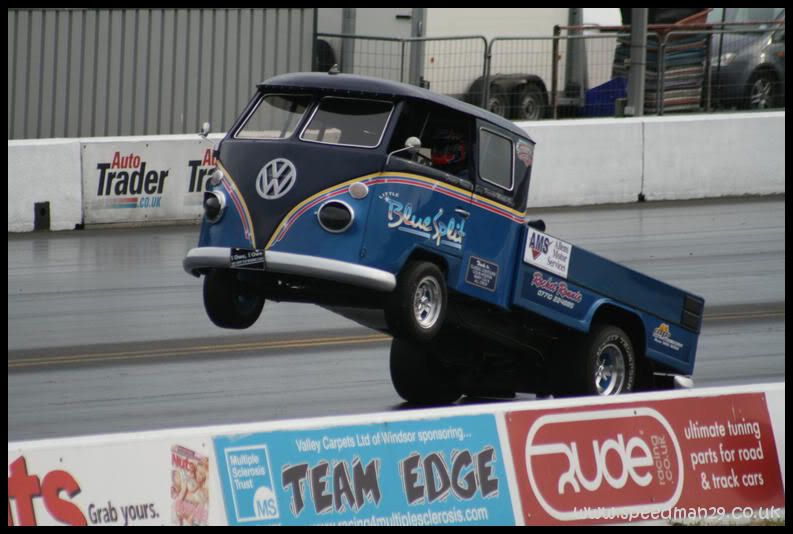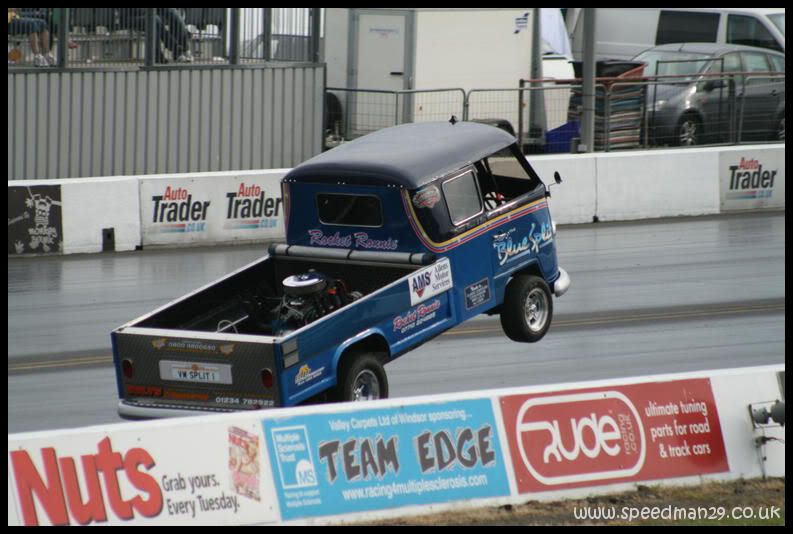 Back at camp it was all too much for some and they needed an early nap.
Before the evenings fun, I tagged along for a bit to watch some make a fool of themselves on the dodgems and to watch the fireworks before heading back to natter and then to bed, this time in the awning for the first time. Kim and Lily having bagged the camper earlier.
Sunday dawned wet, apart from a slightly damp ground sheet we escaped the downpour over night and it seemed a comfy and quieter camper is a far better place to nap.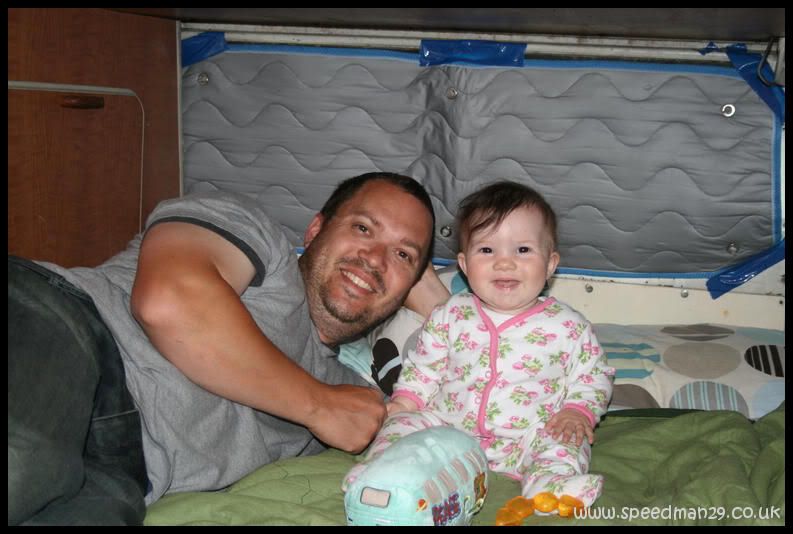 With our sensible heads on we munched on another hearty breakfast of meat before clearing up and packing the pitch away, theres nothing worse than coming back mid afternoon tired from the day with a couple of hours packing to do before you can leave for the long drive back. With some help from The JTBs in the Lily sitting department we were soon tidy and off for another walk, with Alan and the JTBs along for the day.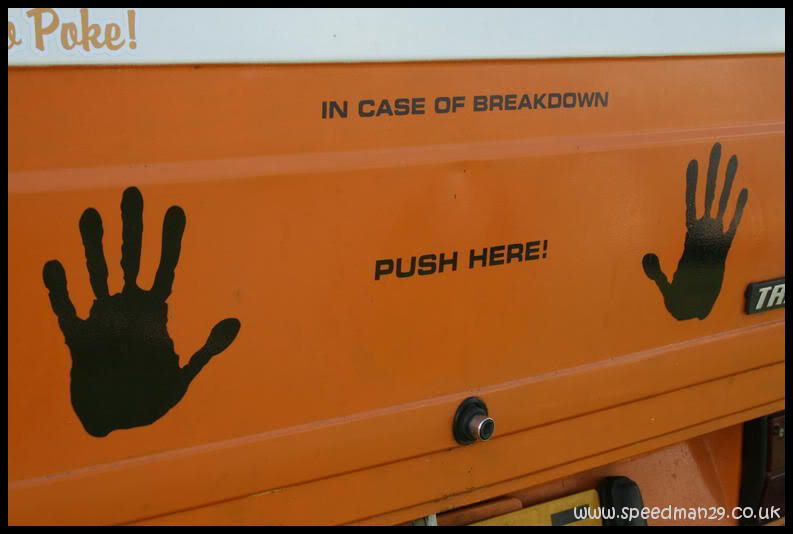 It was wet last night!
The Battle of Britain Lancaster performed several very low passes, the last right over our heads. Amazing stuff.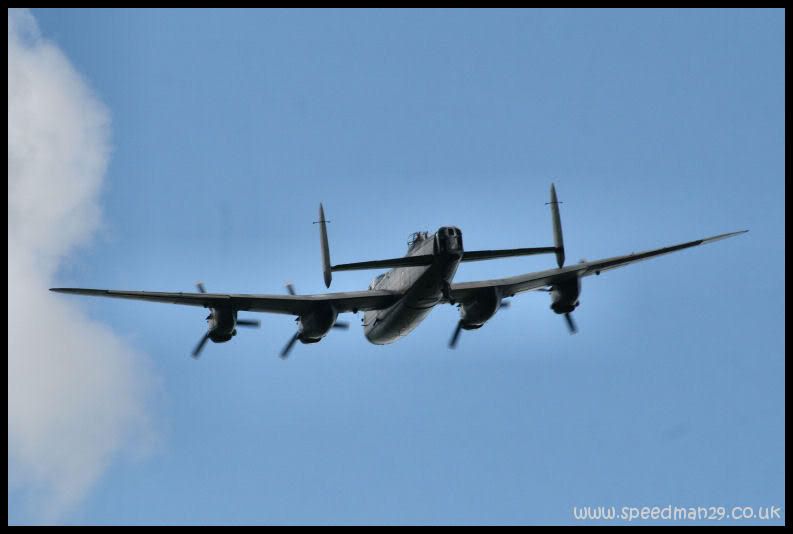 Then, egged on by each other we left Lily in the care of Uncle Alanbug and mounted up in Red Dragon, a 1750hp 10 seater monster truck. It took us on a high speed spin round the arena and over some parked cars. Loads of body roll, a thundering V8 and some massive tyres, best £7.50 I've spent in a while.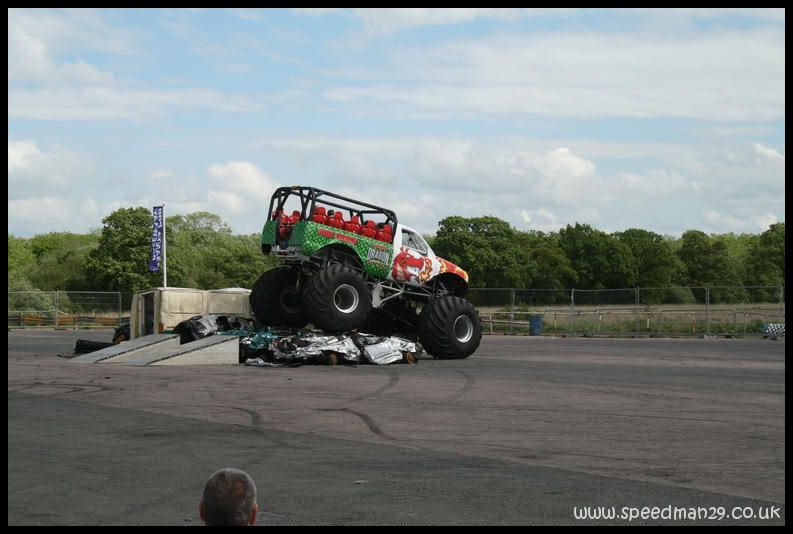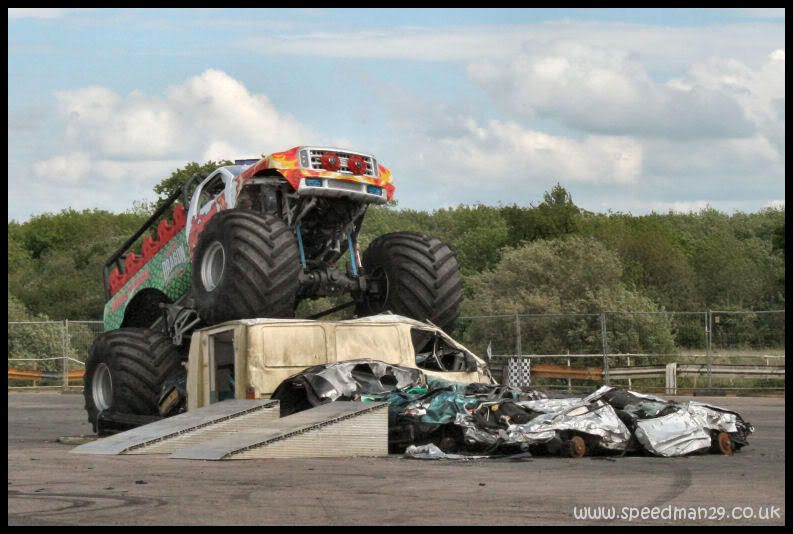 Grinning from ear to ear we set off to the food stalls to grab some Mexican chow for lunch before a quick look round the Show 'n'Shine.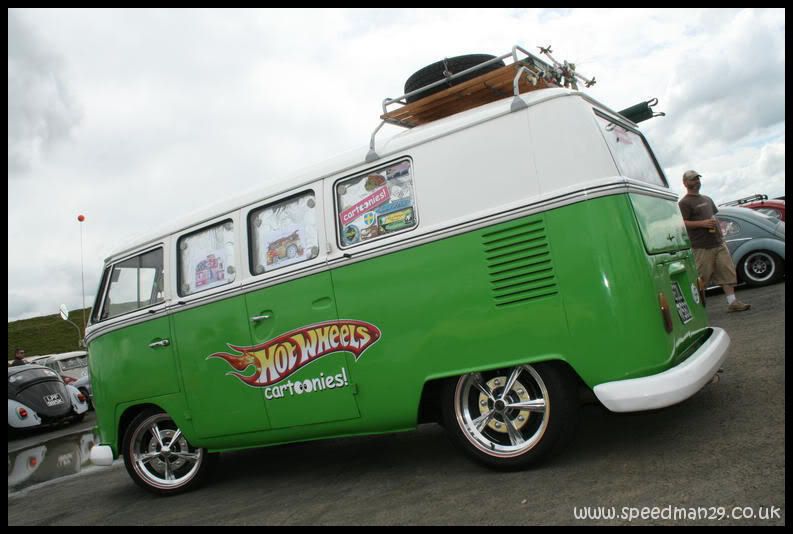 Before heading back to the campers and the last goodbyes, hugs all round and a smiling Lily. I think she really enjoyed being out in the fresh air all weekend long and meeting lots of new friends. We certainly did.
The rest of the snaps are
here.
Steve.
Share
PS,
as we were about to leave we spotted that Clare had abandoned her old tent, a mish mash made of several old tents with modifications she had clearly decided it was of no more use and left it pitched for the clear up crew to dispose of it….we had other ideas!